Russians hit Beryslav, Kherson region: 3 dead, 2 injured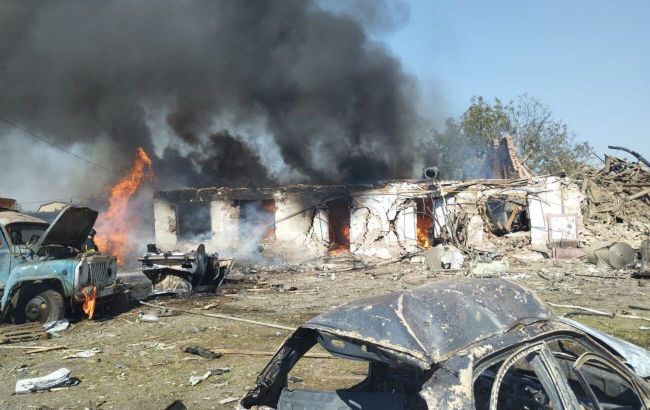 Photo: Shelling of Beryslav, Kherson region, left three people dead and two wounded (t.me/olexandrprokudin)
"Unfortunately, it became known that a 55-year-old man who was hit by enemy aviation in Beryslav passed away. Doctors fought for his life in the morning, but the injuries proved to be too severe," Prokudin reported.
In total, the Russian attacks killed three people, and one woman is at the hospital.
Also, as noted by the Kherson Regional Military Administration, a 27-year-old woman was hit by the enemy while leaving the city.
"She was taken to the hospital with shrapnel wounds to the chest and spine," the administration added.

Attack on Beryslav
On September 25, Russian forces dropped four bombs on Beryslav in the Kherson region. One of them hit a housing maintenance office, and one hit a residential house. Initially, it was reported that one person had died, and there were injuries.
Later, the regional prosecutor's office clarified that as a result of the shelling, one man had died, and three others were injured. The authorities warned that there might be people under the rubble, and the shelling was ongoing. Subsequently, the number of casualties increased to two people.