Romania joins G7 Declaration on security guarantees for Ukraine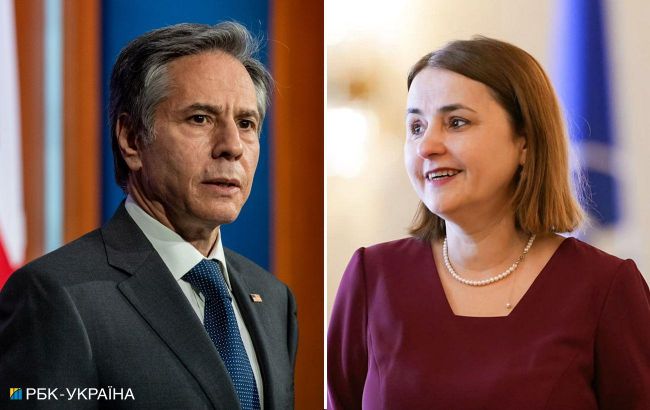 U.S. Secretary of State Antony Blinken and Romanian Foreign Minister Luminita Odobescu (RBC-Ukraine collage)
The decision of Romania to join the declaration was revealed during a telephone conversation between Romanian Foreign Minister Luminița Odobescu and U.S. Secretary of State Antony Blinken.
During the call, the heads of Romanian and American diplomacy discussed recent events in the Black Sea, including the repercussions of Russia's decision to suspend its participation in the Black Sea Grain Deal for grain exports.
Furthermore, both Blinken and Odobescu condemned Russia's recent attacks on civilians and river and maritime infrastructure, as well as Russia's "cynical approach to global food security".
Odobescu presented the measures already taken by Romania to support the transit capacity for agricultural products from Ukraine and outlined additional short- and medium-term actions in this regard.
Security guarantees for Ukraine
The G7 Declaration on Security Guarantees for Ukraine was adopted during the NATO Summit in Vilnius on July 11-12. The countries that have expressed their support for providing security guarantees to Ukraine include the Czech Republic, Denmark, the Netherlands, Norway, Spain, Sweden, and now Romania. This united stance aims to bolster Ukraine's security in the face of ongoing challenges in the region.