Putin prepares for possible conflicts with NATO countries in the north - ISW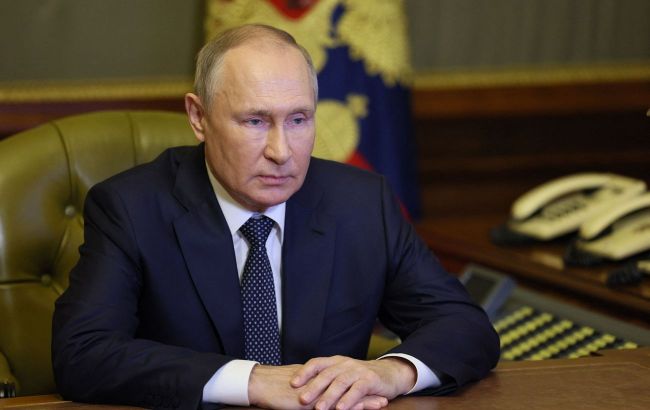 Putin is preparing to attack NATO countries (Getty Images)
Russia has developed legal mechanisms for reforming the Leningrad Military District as part of large-scale military reforms, which could be indicative of preparations for potential conflicts with NATO, according to the Institute for the Study of War (ISW).
According to the report, on October 8, the Russian Ministry of Defense released a draft decree proposed by the President, suggesting stripping the Northern Fleet (NF) of its status as an "interspecific strategic territorial association."
Russian state media noted that the proposal indicates that the NF will no longer be a separate military-administrative unit equal to a military district, suggesting that the NF and its four constituent regions (The Komi Republic, Arkhangelsk, and Murmansk oblasts, and the Nenets Autonomous Okrug) will be transferred to the reformed Leningrad Military District.
Russian military analyst Yuriy Fedorov has commented that the recreation of the Leningrad Military District suggests that Russia is preparing for possible conflicts with Baltic states and NATO, as reported by ISW.
The Institute also revealed that Russian Defense Minister Sergei Shoigu proposed the recreation of the Moscow and Leningrad Military Districts on the basis of the Western Military District (reversing the 2010 and 2014 changes) in December of 2022, and confirmed that these military districts were under active formation as of August 2023.
"The decision by the Ministry of Defense to rre-divide the WMD indicates Russia sees the need to restructure its forces facing NATO and likely posture on the Finnish border, although it remains unclear how Russia will be able to mobilize, train, and organize these forces into new military district-level formations," ISW analysts say.
The Russia-NATO border
In April of this year, Finland officially became a member of NATO, leading to a substantial increase in the Alliance's border with Russia, extending by 1,340 kilometers.
In August, Russian Defense Minister Sergei Shoigu announced that Russia would bolster its forces along its western borders.
However, in reality, Russia had already been forced to withdraw a significant portion of its troops from this region and deploy them to the Ukrainian front. This included the relocation of approximately 80% of its military forces away from the border with Norway.