Russia decreased number of troops by five times on border with Norway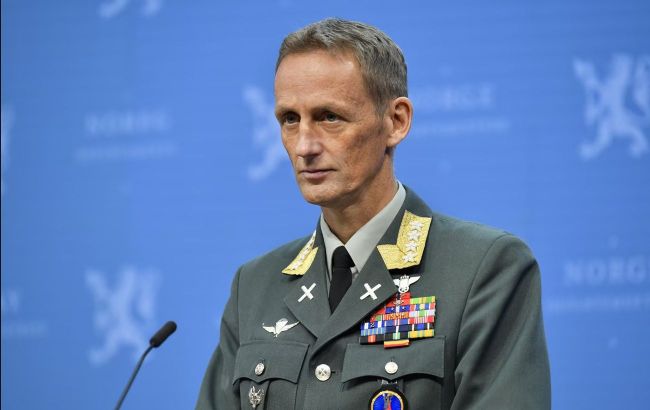 Minister of Defense of Norway, General Eirik Kristoffersen (Photo: NTB Rodrigo))
The Minister of Defense of Norway, General Eirik Kristoffersen, has reported that Russia has withdrawn approximately 80% of its military forces from the border with Norway, according to Reuters.
According to him, in the Arctic region along the border between the countries, there are only 20% or even fewer Russians compared to what was there before February 24, 2022. He noted that most of Russia's nuclear weapons are concentrated on the Kola Peninsula and the Northern Fleet, which controls nuclear submarines.
Considering this, Kristoffersen pointed out that Russian President Vladimir Putin knew "very well" that NATO was not a threat to Russia.
"If he believed that we were threatening Russia, he couldn't have moved on his troops to Ukraine to fight the war there," said the Norwegian Minister of Defense.
A similar situation is observed on the border between Russia and Finland, where there are currently fewer Russian troops than before the start of the full-scale invasion of Ukraine.
The NATO-Russia Border
In April of this year, Finland was officially recognized as a member of NATO, after which the Alliance's border with Russia expanded by 1340 km.
Currently, NATO and Russia operate under an agreement from 1997, which states that they do not consider each other adversaries, and NATO commits not to station its troops on the borders with Russia permanently. This year, Lithuania called on NATO to terminate this agreement.
In August, the Russian Minister of Defense, Sergei Shoigu, stated that Russia would increase its troops on its western borders.
Russia shares its western borders with Norway, Finland, Estonia, Lithuania, Poland, Belarus, Ukraine, Georgia, and Azerbaijan.