Russian Security Forces put on alert in Rostov, Belgorod after Prigozhin's plane crash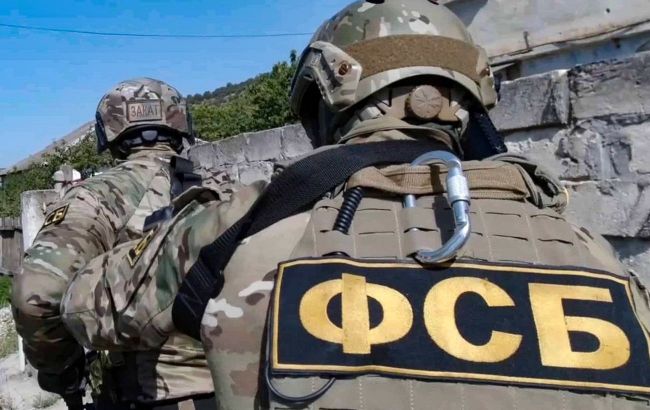 In Russia, security forces were deployed due to the crash of Prigozhin's plane near Tver (photo: 24tv)
Following the crash in the Tver region of Russia involving the aircraft of Wagner Group leader Yevgeny Prigozhin, who was reportedly among the passengers, security forces were reportedly deployed in the Rostov and Belgorod regions in response to concerns, according to Russian media outlets.
This involves representatives from all law enforcement agencies, including the Ministry of Internal Affairs, the National Guard (Rosgvardiya), and the Federal Security Service (FSB).
According to reports from 161.ru, in Rostov, police and National Guard personnel were mobilized on high alert following information about the crash of a business jet, reportedly with Prigozhin on board.
"All law enforcement agencies - Ministry of Internal Affairs, National Guard, and others - have been put on high alert. They are calling in personnel from their vacations," a source told the publication.
Furthermore, Belgorod media outlets have reported that law enforcement personnel from the Ministry of Internal Affairs and the FSB were also put on high alert in the region.
The crash of Prigozhin's plane in Russia
On Wednesday, August 23, a video of a plane crash in the Tver region of Russia began to circulate widely on the internet. It was later determined to be a business jet, an Embraer Legacy 600, with ten people on board. Unfortunately, all of them perished in the crash.
Telegram channels, meanwhile, were disseminating information that the plane belonged to the founder of the Wagner PMC (Private Military Company), Yevgeny Prigozhin. He was purportedly considered a passenger.
Subsequently, Russia's Rosaviatsiya (Federal Air Transport Agency) released the list of passengers and crew members on board. Among them were Prigozhin, along with senior figures from the Wagner PMC, including the group's commander, Dmitry Utkin, and Valery Chekalov, referred to as "Putin's chef" deputy.
RBC-Ukraine has compiled information about what is known regarding the plane crash involving the leader of the "Wagner Group" in Russia.