Presidential Office to opponents of providing aid to Ukraine: You want Russia to attack other countries?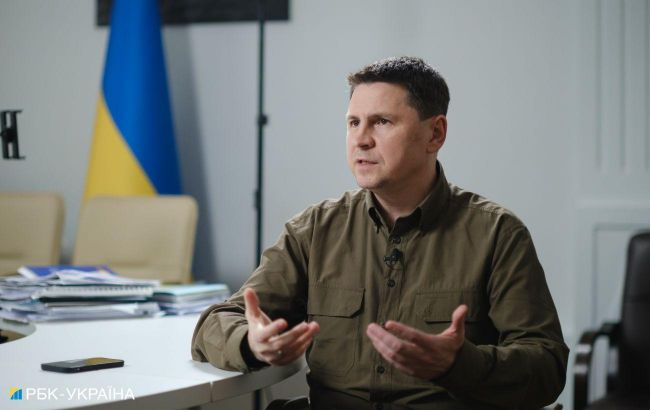 Mykhailo Podolyak, an Advisor to the Head of the Office of the President of Ukraine (Photo: RBC-Ukraine, Vitalii Nosach)
The suspension of military assistance to Ukraine by allies could give Russia an advantage and promote new aggression against other states, according to Mykhailo Podolyak, an Advisor to the Head of the Office of the President of Ukraine.
"By the way, when someone from representatives of Western conservative elites talks about the need to suspend military aid to Ukraine, I would like to ask a direct question: what motives guide you? Why are you so insistent against... the destruction of the Russian army, which has been intimidating democracies for decades, and why are you against a sharp reduction in Russia's ability to conduct 'special destructive operations' in different countries and on different continents?" he wrote.
Podolyak added that he also wants to know why such individuals insistently want Russia to endure, work on its mistakes, strengthen its army, restart its military-industrial complex, and start looking for new opportunities to attack other countries and other troops.
"What is the secret of such an illogical desire not to let the myth of the Russian army die? And how can this 'lethal paradox' be explained to your potential voters?" added the advisor to the head of the OP.
What preceded this?
Recently, in the U.S., a bipartisan bill was voted on to avoid a government shutdown, extending government funding for 45 days. However, it does not include aid for Ukraine.
The Pentagon can provide Ukraine with weapons from its stocks for an additional $5.4 billion.
At the same time, the Biden administration is confident that Congress will approve new funding for assistance to Ukraine.