President of Serbia Vučić disappointed with EU over its support for Ukraine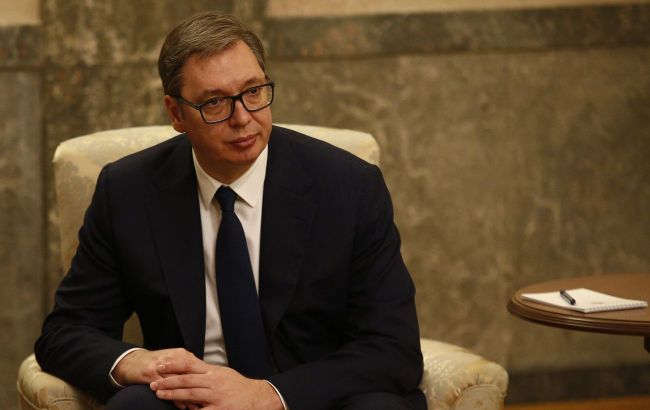 President of Serbia Aleksandar Vučić (Getty Images)
President of Serbia, Aleksandar Vučić, hints that he is disappointed with the European Union due to its support for Ukraine during an interview with the Financial Times.
According to the Serbian leader, the EU's level of support for Ukraine, granting it EU candidate status within a year from its application and potentially starting membership talks next year, "shows to us (Serbia that such political support) has never been there for us."
Vučić also believes that Serbia is currently in a much better position than Romania and Bulgaria were in 2007 when they joined the EU. He is skeptical about the EU's plans for enlargement by 2030.
"Who knows what will happen in seven years? The absorption power of the EU is not bigger than it was. You have 10 net contributors and 17 countries that are taking their money. Neither would like to have more members on their payment roll," Vučić stated.
Serbia applied for EU membership in 2010 and started negotiations in 2014. However, negotiations were suspended due to Serbia's unwillingness to normalize relations with Kosovo.
Serbia is also the only country in the Western Balkans that has not supported sanctions against Russia, which has drawn criticism from Brussels.
EU enlargement
Previously, the President of the European Council, Charles Michel, suggested that the Western Balkans and other candidate countries for EU membership, as well as the EU itself, should be ready for enlargement by 2030.
Afterward, EU Commissioner for Neighbourhood and Enlargement Olivér Várhelyi mentioned that the European Commission plans to make "substantial proposals" on the EU enlargement in October of this year.