Preparing for winter, budgetary issues: Zelenskyy chairs meeting of Ivano-Frankivsk authorities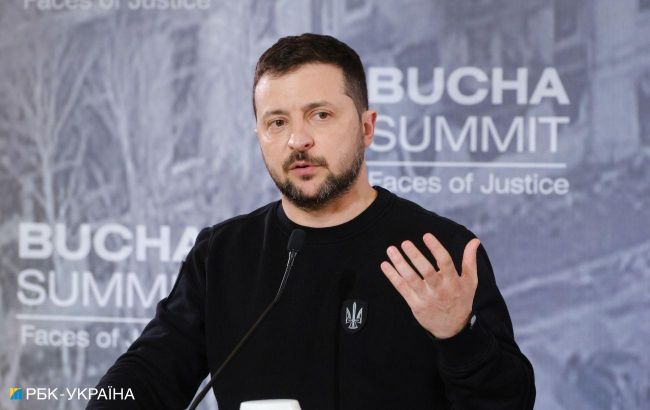 President of Ukraine Volodymyr Zelenskyy (Vitalii Nosach, RBC-Ukraine)
President of Ukraine Volodymyr Zelenskyy held a meeting of the Congress of Local and Regional Authorities in Ivano-Frankivsk. The meeting discussed various issues, including preparations for the upcoming winter and local budgetary issues.
"This is a very important meeting right now, as there is time to prepare for the winter season both at the state level and at the level of regions and communities. We have to be aware that Russian terrorists will try to continue their attacks against the Ukrainian energy sector and against the normal life of people. But our resilience must prevail," he said.
Regarding local budgets, he emphasized that they should be allocated from a state's position.
"Local budgets have substantial resources that should be spent according to the state's position. Everyone sees the needs on the frontline. Everyone sees what volunteers emphasize. Therefore, all budgets – both state and local – should be in line with the number one priority, namely defense," added Zelenskyy.
Budget wasting scandals
Recently, Ukraine has been actively discussing the imprudent spending of funds from local budgets. Ukrainians expressed their dissatisfaction with local authorities allocating funds for road repairs instead of supporting the army.
Zelenskyy reacted to the situation and called on local authorities to seek non-budget financing for such needs. Prime Minister Denys Shmyhal also urged authorities to postpone all expenses that are not timely.
Preparing for wintertime
It is possible that Russians may again target energy facilities to leave Ukrainians without electricity during the heating season.
However, the Ministry of Energy assures that despite previous attacks, Ukraine will be able to meet its electricity needs during the upcoming heating season.
Nevertheless, Ukrenergo (a national electricity company) still advises Ukrainians not to rush to get rid of generators purchased during the previous winter.