Polish MFA surprised by Morawiecki's statement on arms transfer to Ukraine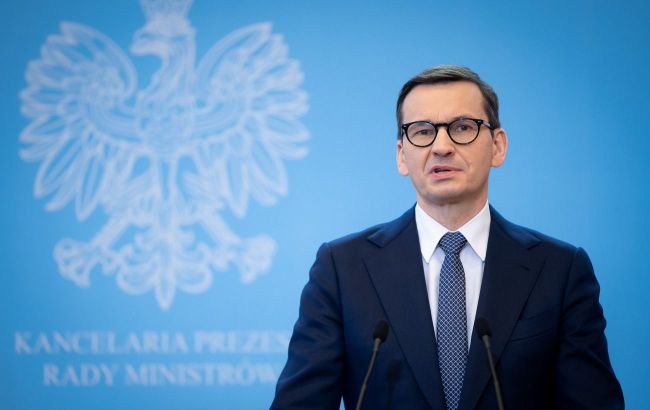 Photo: Mateusz Morawiecki, Prime Minister of Poland (Getty Images)
The Ministry of Foreign Affairs of Poland did not anticipate Prime Minister Mateusz Morawiecki's statement on the cessation of arms transfers to Ukraine, according to RMF24.
Such a position by the Polish Prime Minister may not have been coordinated with the Ministry of Foreign Affairs.
Journalists add that diplomats are awaiting instructions from the head of the Ministry of Foreign Affairs, Zbigniew Rau, who is currently part of the delegation in the United States.
In a comment to RMF24, ministry officials stated that Poland continues to fulfill previously agreed contracts for the supply of weapons, including self-propelled artillery units Krab.
The Ministry of Foreign Affairs also added that Poland continues to support the operation of the foreign military assistance logistics center for Ukraine.
What Morawiecki said
On September 20, Polish Prime Minister Mateusz Morawiecki announced that his country was discontinuing the transfer of weapons to Ukraine. He explained this as a necessity for the modernization of the Polish Armed Forces.
Later, the spokesperson for the Polish government, Piotr Mueller, clarified that the supply of weapons continues under previously agreed contracts.
Morawiecki's statement came against the backdrop of a conflict between Ukraine and Poland, related to Poland's recent extension of the ban on the import of Ukrainian grain.