Poland on arms supplies to Ukraine and Krab howitzers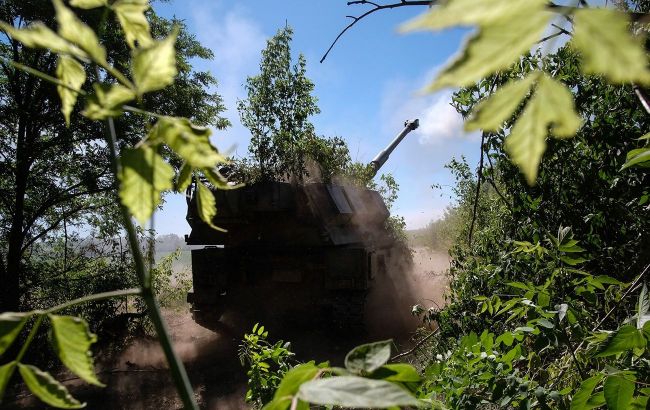 Poland's Krab howitzers for Ukraine (facebook com CinCAFU)
At the moment, Poland continues to supply weapons to Ukraine under previously agreed contracts. This rule also applies to the transfer of Krab howitzers, according to the Polish government spokesman Piotr Müller.
"Regarding arms supply, Poland is currently only conducting previously agreed-upon deliveries of ammunition and weaponry. This includes those stipulated in contracts signed with Ukraine," Müller said, further adding that this includes the "largest foreign contract" signed by the Polish defense industry since 1989, which pertains to the delivery of Krab self-propelled howitzers.
Müller also asserted that there have been a series of "absolutely unacceptable by Poland statements and diplomatic gestures" from the Ukrainian side. However, according to him, Poland continues to operate an international aid hub.
"In the early months of the war, Poland provided key tanks, armored vehicles, aircraft, and ammunition for Ukraine's defense, which were necessary to deter Russia's aggression against Ukraine and potentially other EU countries, including Poland. In those first months of the war, while other EU countries were deliberating support, Poland consistently aided in repelling Russia's aggression," Müller added.
Ukraine-Poland relations
On September 15, the European Commission decided to lift the ban on Ukrainian grain imports in Poland, Hungary, Slovakia, Bulgaria, and Romania. Subsequently, Poland, Hungary, and Slovakia unilaterally extended the restrictions. Meanwhile, Ukraine has filed complaints against Poland, Slovakia, and Hungary with the World Trade Organization due to the grain import ban.
Poland's Minister of Agriculture, Robert Telus, said that Poland is not afraid of repercussions from the EU or the World Trade Organization for its decision to impose a ban on the import of agricultural products from Ukraine. Polish Minister for European Affairs, Szymon Szynkowski vel Sęk, even suggested that "without support from the Polish people, it would be difficult for us to continue supporting Ukraine as we have done so far."
In turn, Polish Prime Minister Mateusz Morawiecki made a statement regarding arms supply to Ukraine, saying that Warsaw is no longer providing weapons to Ukraine because it is "currently arming Poland itself."