Poland's President calls on Belarus ceasing hybrid attacks on Polish border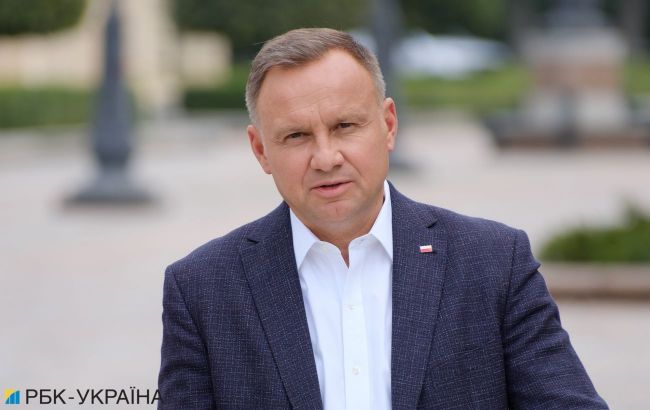 President of Poland, Andrzej Duda (photo: Vitalii Nosach, RBC-Ukraine)
Poland's President Andrzej Duda appeals to Belarus to cease hybrid attacks on the shared border, according to Polskie Radio.
"It concerns hundreds of migrants whom the Belarusian regime has attempted to transport to Poland over several months. This is not a secret, as we have video evidence of what we rightfully call a hybrid attack. It is none other than representatives of the Belarusian authorities who have been involved in pushing migrants across the border," Duda stated.
According to him, the border between Poland and Belarus is also a European Union border. Therefore, Poland also carries additional responsibility towards its European allies.
Border situation between Poland and Belarus
Following the failed coup attempt by the founder of the "Wagner" Private Military Company (PMC), Yevgeny Prigozhin, in Russia, a portion of his fighters have arrived in Belarus. They are stationed in a tent camp, with around 6,400 "Wagner" mercenaries currently present.
Prime Minister of Poland, Mateusz Morawiecki, and President of Lithuania, Gitanas Nauseda, believe that the "Wagner" PMC mercenaries in Belarus could engage in provocations along the borders of NATO countries.
In light of this, Lithuania has announced the closure of two border crossing points from August 18, redirecting traffic to four other crossing points. Additionally, the Baltic countries and Poland are discussing the possibility of fully closing their borders with Belarus.