Lithuania and Poland believe that Wagnerites may provoke incidents at the NATO border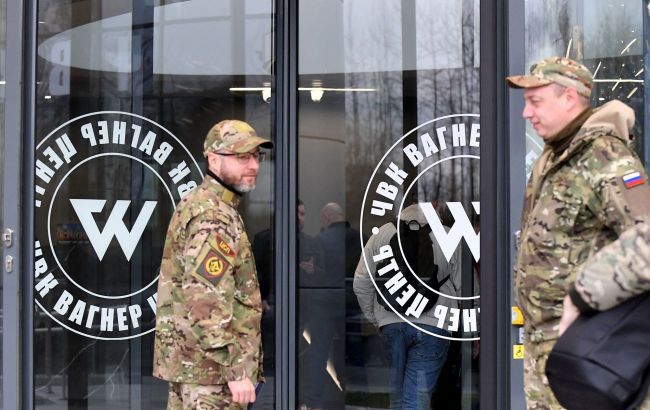 Lithuania and Poland believe that Wagnerites may provoke incidents at the NATO border (Photo: Getty Images)
In a recent statement reported by CNN, Polish Prime Minister Mateusz Morawiecki and Lithuanian President Gitanas Nauseda raised alarm over the activities of the private military contractors from Wagner Group in Belarus, suggesting they may be involved in provocative actions along the NATO countries' borders.
According to Morawiecki, the presence of Wagner mercenaries in Belarus poses a serious threat as it could destabilize the situation on NATO's eastern frontier. He previously revealed that over 100 hired fighters have already moved towards a strategically sensitive area between Poland and the Russian exclave of Kaliningrad, crossing through Belarusian territory.
"Today, the Polish borders and the border of Lithuania are the borders of the free world that stop the pressure from the despotism from the east. On our borders – Lithuanian borders, Polish borders – various hybrid attacks have been stopped, which have been going on for two years," Morawiecki stated.
The Polish Prime Minister believes that Russia is using the presence of Wagner mercenaries in Belarus as a means to test the reactions of Poland and its NATO allies.
President Nauseda shared similar concerns, stating that both leaders had a "productive meeting" in the Suwalki Corridor to discuss security situations along their borders.
"The presence of Wagner mercenaries in Belarus is an additional security risk factor for Lithuania and Poland, and NATO allies. We stay vigilant and prepared for any possible scenario," Nauseda remarked.
Wagnerites in Belarus
After the failed coup attempt, some members of the Wagner Private Military Company led by Yevgeny Prigozhin arrived in Belarus. They are currently stationed in a tent camp.
There are reportedly over 3,500 Wagnerites present at the location. On July 20th, it was announced that Belarusian special forces and mercenaries will conduct joint training exercises.
Ukrainian border officials emphasize that, for now, the presence of these fighters in Belarus does not pose a direct threat to Ukraine, but they do not rule out potential provocations.
Recently, the Prime Minister of Poland stated that Russia and Belarus have sent around a hundred Wagner mercenaries to the Suwalki Corridor. This territory connects Poland with Lithuania and other Baltic countries and serves as a geographical separation between Russia's Kaliningrad exclave and Belarus.