Poland expects Russian provocations, deploys troops to eastern part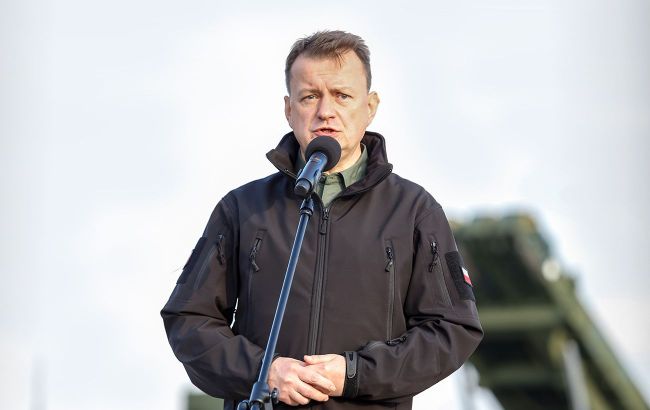 Polish Defense Minister Mariusz Blaszczak (Getty Images)
Poland expects certain provocations from Russia and has consequently relocated troops from its western region to the east, said Polish Defense Minister Mariusz Blaszczak on Polish Radio.
"We expect Russian provocations, so Polish services are working constantly. We must be aware that the transfer of several thousand Wagner mercenaries to Belarus also poses a threat to our country," Blaszczak said.
He also stated that it was due to this danger that the decision was made to relocate Polish military personnel from the western part of the country to the east. They are now stationed in garrisons in Biała Podlaska and Kolno.
The minister said that the mission of the troops in these areas is to deter aggression.
The Wagner mercenaries in Belarus
After the failed mutiny of Wagner Private Military Company (PMC) leader Yevgeny Prigozhin in Russia in June, some of his mercenaries were relocated to Belarus. Prigozhin himself was also expected to arrive in the country. A tent camp for the mercenaries has already been set up there.
On July 18, Belarusian media reported about 2,000 mercenaries in Belarus. Today it became known that the ninth column has arrived.
In light of the relocation of the Wagner mercenaries, Poland has decided to fortify its border with Belarus.