Poland, Hungary, Slovakia refuse to participate in grain platform with Ukraine - PAP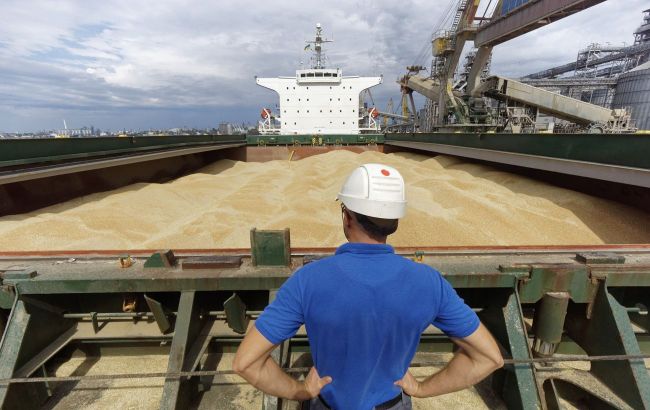 Photo: Poland, Hungary, and Slovakia decline participation in Ukrainian grain platform (Getty Images)
Hungary, Poland, and Slovakia will not participate in the coordination platform for Ukrainian grain in Brussels, according to PAP.
The agency reports that, according to Kyiv's proposal, the Ministry of Economy of Ukraine will independently make decisions on issuing permits for grain exports to the EU, including to countries bordering Ukraine, even in cases where states object to the issuance of such a document.
Permits for the export of Ukrainian grain will be coordinated with EU countries and the European Commission, but the final decision will remain with Kyiv regardless of the results of consultations.
An EU source stated that after Ukraine filed a complaint against Poland, Hungary, and Slovakia for violations in the World Trade Organization (WTO), these countries refused to participate in the platform for Ukrainian grain in Brussels.
Representatives of Poland, Hungary, Slovakia, Romania, Bulgaria, the European Commission, and Ukraine took part in the platform's work, and the meetings were held in Brussels.
"Poland, Hungary, and Slovakia are withdrawing from work within the platform due to procedural caution and the fact that Ukraine could use the information provided within the coordination platform against these three countries in proceedings before the WTO," an EU source told PAP.
Poland's Permanent Representative to the EU, Andrzej Sados, stated that Poland would discuss issues related to the future of the EU's common agricultural policy among the 27 EU countries.
Ban on grain imports from Ukraine
Ukraine was one of the world's leading grain exporters until the Russian invasion in 2022 reduced its ability to deliver agricultural products to world markets through Black Sea ports. Since then, Ukrainian farmers have relied on exporting grain through neighboring countries.
However, the influx of grains and oil seeds into neighboring countries has affected the incomes of local farmers and led to governments banning the import of agricultural products from Ukraine.
In May, the EU introduced its own ban on imports from Ukraine into neighboring countries to prevent unilateral actions by individual countries. According to the EU ban, Ukraine was allowed to export its products through these countries on the condition that they would be sold in other countries.
On Friday, the EU allowed the lifting of this ban after Ukraine pledged to strengthen control over exports to neighboring countries. On the same day, Poland, Slovakia, and Hungary announced that they would maintain their own restrictions on the import of Ukrainian grain, despite the decision of the European Commission.
In turn, Ukraine will file a complaint with the WTO over Poland, Hungary, and Slovakia's refusal to lift the ban on Ukrainian agricultural products.