Poland extends ban on importing Ukrainian grain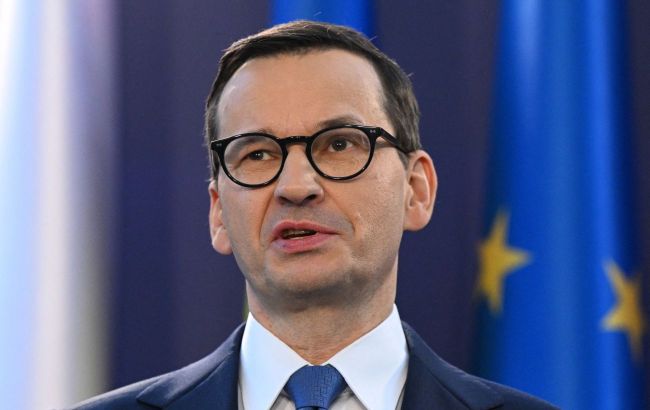 Prime Minister of Poland Mateusz Morawiecki (Getty Images)
Poland has extended the ban on importing Ukrainian agricultural products after September 15, according to Prime Minister of Poland Mateusz Morawiecki.
"The government is protecting Polish farmers! We will not open our borders to Ukrainian grain! The embargo stays!" Morawiecki tweeted.
Ukraine's reaction
Prime Minister of Ukraine Denys Shmyhal points out that despite the ongoing war and the Russian blockade of ports, Ukraine is fulfilling its obligations under both the Association Agreement with the EU and World Trade Organization law.
"We have no intention of harming Polish farmers. We greatly appreciate the support of the Polish people and Polish families! But in case of violation of trade law in the interest of political populism before the elections, Ukraine will be forced to turn to WTO arbitration to obtain compensation for violation of GATT (General Agreement on Tariffs and Trade) norms," he wrote.
The ban on importing Ukrainian grain
In May, the European Union allowed five countries bordering Ukraine to impose a ban on the sale of Ukrainian wheat, corn, rapeseed, and sunflower seeds in their domestic markets. However, transit of such goods is permitted for export to other countries. The term of this ban was set to expire on September 15.
At the beginning of September, Poland, Bulgaria, Hungary, Romania, and Slovakia advocated for extending the ban on importing Ukrainian grain into their countries until the end of the year.
Yesterday, Morawiecki stated that Poland did not intend to lift the ban on importing agricultural products from Ukraine, regardless of Brussels decision.
Ukraine and most European countries are against extending the embargo on grain imports.