Most EU countries against extending ban on Ukrainian grain import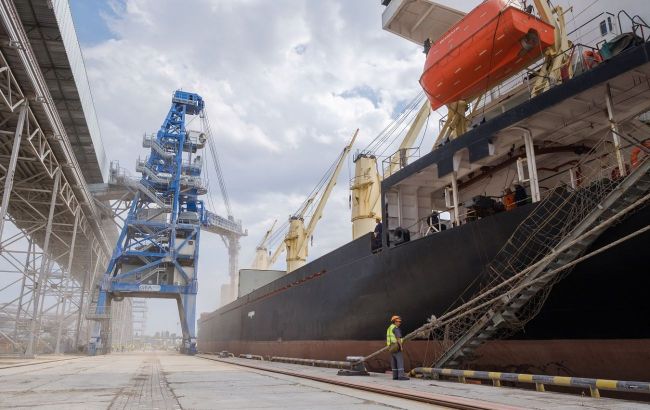 Most European Union countries are against extending the embargo on importing grain from Ukraine (photo: Vitalii Nosach, RBC-Ukraine)
Most European Union countries are against extending the ban on importing Ukrainian agricultural products after September 15, according to Politico.
According to four European diplomats, the article reports that most EU members have faced disagreements from Poland, Hungary, Romania, Bulgaria, and Slovakia.
These five countries insist on the need to extend the ban on importing Ukrainian grain until the end of 2023. It is reported that on September 6, EU ambassadors held a meeting in which most either opposed the extension of restrictions or were skeptical of the proposal.
According to reports, the ban on Ukrainian grain imports has faced strong criticism from representatives of France and Germany. EU ambassadors acknowledge the difficulties some countries face due to Ukrainian grain imports, but most representatives of the union ask the European Commission to propose alternative measures.
Ban on Ukrainian grain import
In May, the European Union allowed five neighboring countries of Ukraine to impose a ban on the sale of Ukrainian wheat, corn, rapeseed, and sunflower seed on their domestic markets while permitting transit of such goods for export to other countries. The term of this ban expires on September 15.
At the beginning of September, Poland, Bulgaria, Hungary, Romania, and Slovakia advocated for extending the EU's ban on importing Ukrainian grain into their countries until the end of the year. Meanwhile, Ukraine expects that all restrictions imposed by the European Commission on Ukrainian agricultural exports will be lifted on September 15.