Polish Prime Minister makes drastic statement about ban on Ukrainian grain imports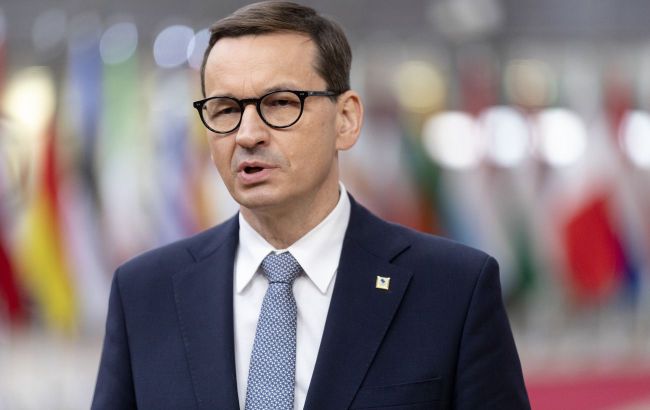 Polish Prime Minister Mateusz Morawiecki (Getty Images)
Poland has no intention of lifting its ban on the import of agricultural products from Ukraine, and even the opinions of EU representatives in Brussels will not influence Warsaw's decision, according to the Prime Minister of Poland Mateusz Morawiecki.
"Poland will not allow Ukrainian grain to flood our market. Regardless of what officials in Brussels decide, we will not open our borders," he stated.
The Prime Minister of Poland also shared a video on Twitter, in which he asserted that when it was necessary to help others, they opened their hearts and homes. However, when it comes to protecting Poland's interests, he emphasized that the interests of Polish farmers will be defended.
Poland's ban on Ukrainian grain
Poland imposed a ban on the import of grain and other agricultural products from Ukraine on April 15. Soon after, Poland extended this ban to include transit through the country.
In May, the European Union allowed five countries bordering Ukraine to implement a ban on the sale of Ukrainian wheat, corn, rapeseed, and sunflower seed on their domestic markets until mid-September.
Currently, Poland is preparing a decision to extend the ban on the import of Ukrainian food products beyond September 15.