Pentagon reveals purpose of Austin's visit to Kyiv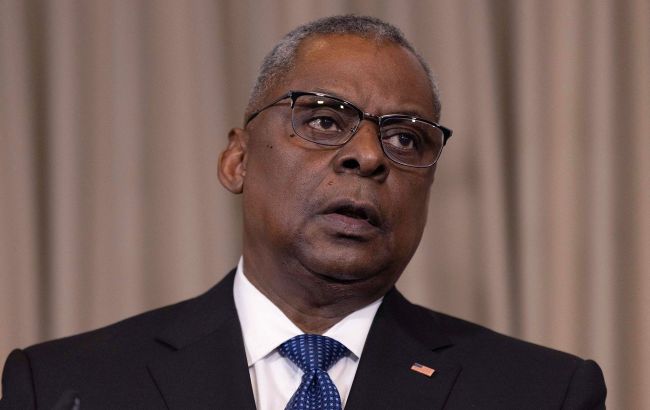 Photo: Pentagon chief Lloyd Austin (Getty Images)
During his visit to Kyiv, US Defense Secretary Lloyd Austin will hold high-level talks with Ukrainian leaders. The parties will discuss the partnership between the countries and military assistance to the Armed Forces of Ukraine, the press service of the Pentagon reports.
The discussions will focus on further strengthening the strategic partnership between the USA and Ukraine.
The negotiations will also include providing the Ukrainian army with the necessary combat capabilities, both for the winter period and to protect its country from future Russian threats.
The Pentagon also notes that during the visit, Austin will emphasize the US's commitment to providing Ukraine with the security assistance it needs to defend against Russian aggression, as well as discuss the long-term vision for the future of the Armed Forces of Ukraine.
Later this week, Austin will hold the 17th meeting of the Contact Group on Defense of Ukraine virtually from the Pentagon. Representatives of about 50 countries are expected to participate in the meeting.
Visit of the head of the Pentagon to Kyiv
The head of the Pentagon, Lloyd Austin, arrived in Ukraine for a visit. He is in Kyiv today, November 20.
The photo from the capital station was published by the Secretary of Defense of the United States on X. He was met in Kyiv by Bridget Brink, the US ambassador to Ukraine.
"I just arrived in Kyiv to meet with Ukrainian leaders. I'm here today to deliver an important message – the United States will continue to stand with Ukraine in their fight for freedom against Russia's aggression, both now and into the future," Austin wrote.
The head of the US Defense Ministry came to Ukraine on the eve of the new meeting in the Rammstein format. A new meeting of the Contact Group on Defense of Ukraine will be held this Wednesday, November 22.