Pentagon announces next meeting in Ramstein format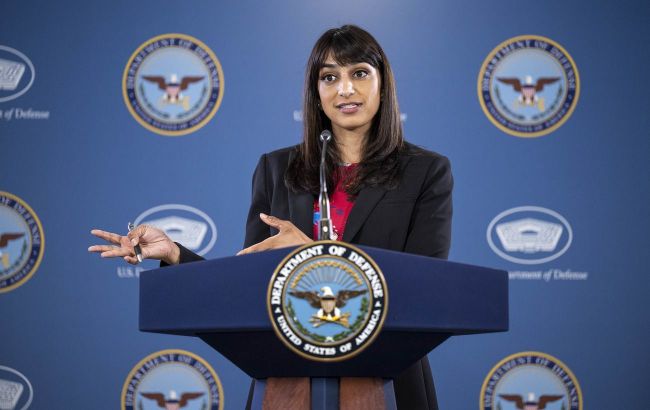 Sabrina Singh, Deputy Pentagon Press Secretary (Photo: flickr by Public Affairs)
The 17th meeting in the Ramstein format of the Contact Group on Ukraine's defense will take place in mid-November, announced by Deputy Pentagon Press Secretary Sabrina Singh.
The American official said that almost all of the $62.3 billion in aid provided by the United States for Ukraine has already been used.
"We've used up all of our USAI funding. And so we only have $1 billion left in existing resources to backfill U.S. stocks. We still do have a small amount of PDA left, but as you've seen, our packages have been getting smaller because we have had to meter out our support for Ukraine," said she.
The representative from the Pentagon stated that Ukraine anticipates receiving defense assistance from other nations, including those attending Ramstein meetings.
"In terms of battlefield impacts, look, we're continuing to flow support to Ukraine. We just had a Contact Group last month. We are going to have another Ukraine Defense Contact Group in mid-November. Allies and partners are continuing to support Ukraine, we are continuing to support Ukraine in what they need in their fight. You saw a package that we rolled out last week. We're going to continue to roll out packages, they just are getting smaller," stated Sabrina Singh.
She also said America will keep providing military help to Ukraine, but the aid will be smaller.
What is known about the most recent Ramstein event
On October 11, NATO held its 16th consecutive meeting on Ukraine's defense in Brussels, following the Ramstein format. Also, on the same day, a meeting of the NATO-Ukraine Council was held. Successful meetings within the Ramstein framework resulted in partner countries providing Ukraine with financial and military aid.
President Volodymyr Zelenskyy also addressed the need for additional air defense systems and ammunition for artillery during the meeting. Assisting is a priority for the United States.
The Chairman of the Joint Chiefs of Staff, Charles Brown, noted that Ukrainian soldiers are determined to proceed with counteroffensive actions during winter despite the worsening weather.
Late in October, the Minister of Defense of Ukraine. Rustem Umerov discussed the upcoming Ramstein format meeting with Secretary of Defense Lloyd Austin.