Onyxes and unusual launch of Kalibrs: Media reports on the night attack on Odesa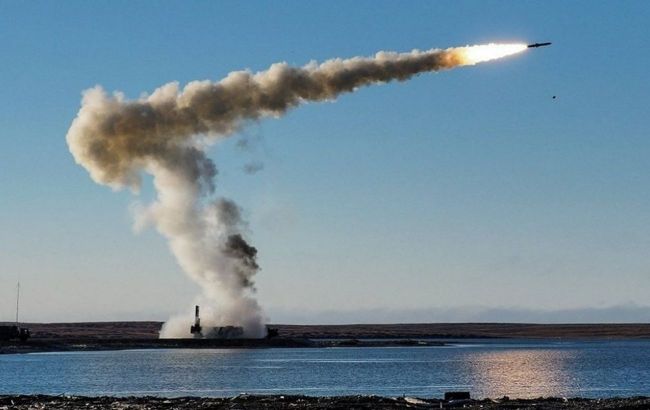 Photo: Media reports on the night attack on Odesa (defence-ua.com)
Last night, the Russians launched a combined attack on the southern regions of Ukraine, including Odesa. The invaders fired not only with Kalibr cruise missiles and Shahed-136 kamikaze drones but also with Onyx anti-ship missiles, according to Defense Express.
Air defense forces performed extremely well last night. Thus, our fighters shot down 11 out of 12 enemy Kalibr and all 19 drones. However, they failed to shoot down two Onyx anti-ship missiles.
For instance, only modern Western air-defense missile systems can guarantee effective interception of Onyx.
In particular, the Spokesperson of the Air Force Command of the Armed Forces of Ukraine, Yurii Ihnat, pointed out that missiles cannot be shot down with the air defense systems currently available in Ukraine. He explained that it is possible to counteract the missiles, but the munitions do not work against them. The missile is supersonic and flies very low.
At the same time, Defense Express pointed out another important detail - that the Russians launched Kalibr cruise missiles from the Black Sea. They used a small missile ship and a submarine to launch the missiles from the area of Feodosia and Novorossiysk.
Therefore, the conclusion can be drawn that Russia still can launch Kalibr even from the area of its second-largest Black Sea Fleet base.
"Considering the minimum estimated range of this cruise missile is 1500 km, it is enough to launch this missile from Novorossiysk and hit any point in Ukraine. It should be reminded that according to other estimates, the range of this missile can be 2,500 km," the media notes.
However, despite this possibility, the invaders still use the Novorossiysk area to launch missiles to an extremely limited extent, as well as the base itself. For example, the last time the Air Force Command reported launches from this area was in June.
Night attack on Odesa region
Last night, the Russian invaders attacked the territory of Ukraine again. Explosions were heard in the Odesa region and Kryvyi Rih.
In addition, the port infrastructure of the Odesa region was hit. The marine passenger terminal in Odesa was damaged, and a fire broke out in the building of the station hotel, which is currently out of service. Grain storage facilities were also destroyed. A woman was injured.
For more details about the combined night attack on Odesa, read the material by RBC-Ukraine.