Russian night attack on Odesa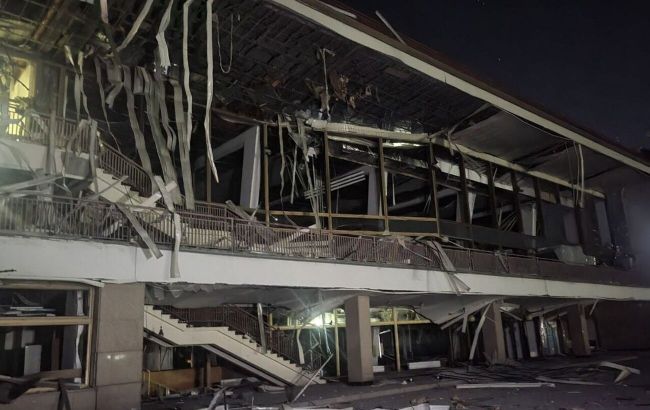 The consequences of the attack on Odesa (t.me/SJTF_Odes)
On the night of September 25, Russians shelled the city of Odesa, targeting its port infrastructure and causing damage to several non-residential buildings and a high-rise, according to the head of the Odesa Regional Military Administration, Oleh Kiper.
According to Kiper, the Russians launched an attack on the Odesa region using drones and two types of missiles.
"Unfortunately, the port infrastructure was hit. A non-residential high-rise building in Odesa caught fire, but it was quickly extinguished," he said.
Damage was also reported in a warehouse and a private residence in the Odesa region. Kiper further mentioned that one person was injured by the blast wave. A woman was injured by shrapnel and is currently receiving necessary medical assistance at a local hospital.
Maritime station damaged
Significant damage was reported at the Odesa maritime damaged, as confirmed by the Southern Defense Forces. A fire broke out in the station's hotel building which has been non-operational for several years, but it was promptly extinguished by firefighters.
Grain silos were destroyed by Onyx missiles, but fortunately, no casualties were reported.
Later, the Southern Defense Forces provided photos showing the aftermath of the Russian attack on Odesa.
Russian attack on September 25
During the night of September 25, Russians once again launched an attack on Ukrainian territory from air and land, causing nationwide air raid alarm. The Ukrainian Air Force warned of the enemy's use of Kalibr cruise missiles, Shahed drones, and Onyx missiles.
Most of the explosions occurred in Odesa, where all three types of weaponry were used. Additionally, explosions were reported in Kryvyi Rih.