Missiles and drones maneuvered - Air Force comments on Russian tactics during night attack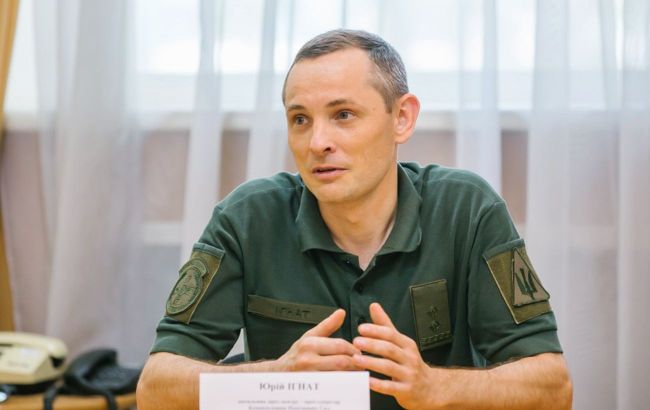 The spokesperson of the Air Forces Command of the Armed Forces of Ukraine, Yurii Ihnat (Photo: mil.in.ua)
During the nighttime attack on Ukraine on September 25, Russian occupiers launched missiles and kamikaze drones engaged in maneuvers. They initially flew in one direction and then returned towards Odesa, Yurii Ihnat, the spokesperson of the Air Force Command of the Armed Forces of Ukraine reported.
Despite the damage in the Odesa region, the performance of Operational Command South units was impeccable. They managed to destroy all 19 kamikaze drones and 11 out of 12 Kalibr cruise missiles.
"The reinforcement of the southern part of the country is crucial. Onyx missiles are difficult to intercept. While it's possible to counter them, the existing means of defense are ineffective. These are supersonic missiles flying at very low altitudes, making it impossible to intercept them using available air defense systems," said Ihnat.
The spokesperson revealed that the Russians employed three different aerial attack methods that night. The enemy's tactics included changing the direction of missile and drone deployments.
"In essence, as they approached from the eastern regions towards the country's center, they reversed their course and returned towards Odessa along the Moldovan border. The enemy deploys various aerial attack methods to divert the attention of air defenses and maximize damage to targets," explained Ihnat.
Russia's nighttime attack on Ukraine on September 25
Russian forces once again attacked Ukraine from the air and land during the night of September 25, prompting alarms across the entire country. The Ukrainian Air Force warned of the enemy's use of Kalibr cruise missiles and Shahed kamikaze drones, adding Onyx missiles.
The majority of the explosions occurred in Odesa, which was targeted by all three types of weaponry. Explosions were also reported in Kryvyi Rih.
Subsequently, the Head of the Odesa Regional Military Administration, Oleh Kiper, detailed the consequences of the enemy's attack on Odesa and the surrounding region.
More details on the combined aerial attack by Russian invaders on the night of September 25 - in the RBC-Ukraine article.