Only Erdogan can persuade Putin: Ukrainian Minister of Foreign Affairs on 'grain deal'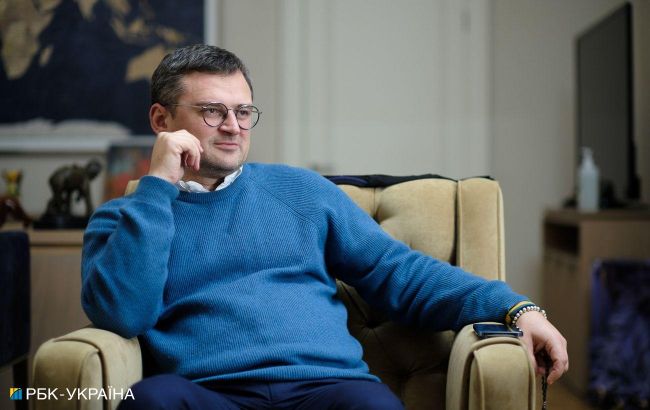 Minister of Foreign Affairs of Ukraine, Dmytro Kuleba (Photo: Vitalii Nosach, RBC-Ukraine)
President of Türkiye Recep Tayyip Erdogan is possibly the only person in the world who can persuade Russian dictator Vladimir Putin to return to the "grain deal," according to the Minister of Foreign Affairs of Ukraine, Dmytro Kuleba, cited by Reuters.
The Minister of Foreign Affairs announced that Erdogan has balanced relations between Moscow and Kyiv, giving him the best chances to revive the agreement through UN mediation.
"I think it will not be an exaggeration to say that President Erdogan is probably the only man in the world who can convince President Putin to return to the Black Sea Grain Initiative," Kuleba stated.
What happened with the "grain deal"
Recently, the terrorist state of Russia declared a "suspension" of its participation in the "grain deal," citing alleged non-compliance with its terms. Subsequently, the export of Ukrainian grain through the Black Sea was halted. Ukrainian President Volodymyr Zelenskyy expressed readiness to continue the agreement in a trilateral format.
Particularly after Russia's exit from the deal, Russia targeted Black Sea ports, and Ukraine, utilizing maritime drones, attacked the Russian landing ship "Olenegorsky Gornyak" in the port of Novorossiysk and the oil tanker SIG in the Kerch Strait.
Meanwhile, Recep Tayyip Erdogan expressed his intention to revive the "grain deal" on an "expanded scale." He specifically called on the West to help turn this initiative into a basis for a ceasefire between Russia and Ukraine.