Damaged ship 'Olenegorsky Gornyak': new satellite footage revealed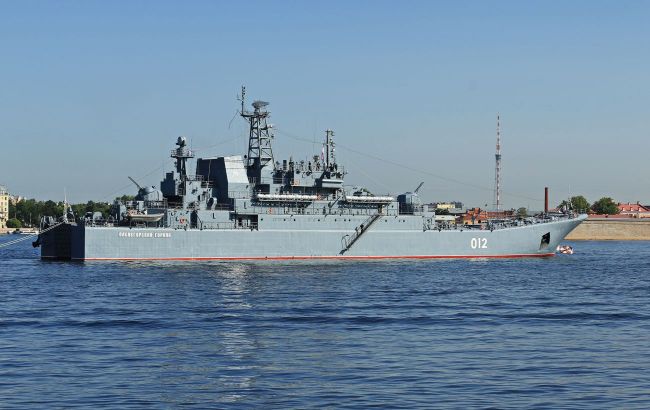 'Olenegorsky Gornyak' (Photo: wikimedia.org/User:Kora27)
According to InformNapalm, fresh satellite imagery has surfaced online, showcasing the extensively damaged drone-targeted vessel, the "Olenegorsky Gornyak". Presently docked in the port of Novorossiysk, the ship's condition is clearly visible in the new photos.
These satellite images, depict the "Olenegorsky Gornyak" flanked by:
A floating crane
An emergency rescue vessel
Two diving boats
The vessel has been supported by cranes in order to initiate repairs on the incurred damages.
Photo: "Olenegorsky Gornyak" (t.me/informnapalm)
Maritime drone attack on Novorossiysk
In the night of August 4, maritime drones executed an attack on the port city of Novorossiysk. The initial explosions were reported in the vicinity of South Ozeryovka, followed by a subsequent series of blasts in the Myskhako area.
While the Russian Ministry of Defense promptly claimed to have "repelled" the attack, photographic evidence of the damaged ship emerged later on.
Sources within the Security Service of Ukraine (SBU) confirmed a special operation in the bay of Novorossiysk, resulting in the impairment of the amphibious ship "Olenegorsky Gornyak".