Explosions in Novorossiysk, Russia: naval drone attack reported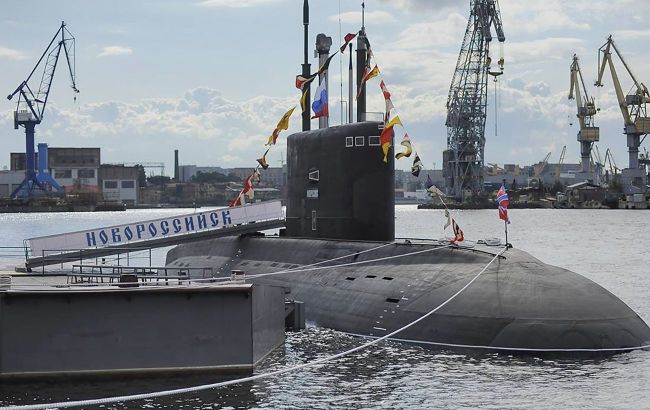 Explosions heard in Novorossiysk, Russia, near the harbour (mil.ru)
In the early morning of Friday, August 4, explosions and gunfire were reported in the area of the port in Novorossiysk (Krasnodar Krai, Russia), attributed to an attack by unidentified naval drones, according to local Telegram channels.
The sounds of explosions originated from the Black Sea side, followed by gunfire in rapid succession.
According to Russian sources, the explosions on the water and the gunfire occurred near Myskhako. It is also reported that the boat fired at a surface drone.
Local residents reported that the drone caught fire before a powerful explosion occurred.
As of now, the local authorities have not provided any official comments on the incident.
Photos and videos of the have been circulating on social media.
"Oil beacon" targeted

According to Russian media, the attack in Novorossiysk was aimed at a so-called "oil beacon," a specialized offshore device used for oil reception, located a few kilometers from the coast.
Explosions in Novorossiysk

This Russian city on the Black Sea coast had previously reported an attack by naval drones in November of the previous year. According to Russian media, a sea drone attacked the "Sheshkaris" oil terminal in Novorossiysk, resulting in damage to the facility.
As has been customary in Russia, Ukraine has been accused of involvement in the incident. However, the Transneft (pipeline transport company headquartered in Moscow, Russia - ed.) refuted the information, stating that there was no attack and no damages as claimed.
Drone attacks on Russia

Drone attacks, not only in border regions but also in other parts of Russia, have become common lately. At the end of July, an explosion occurred in Trubchevsk, Bryansk region, causing a power outage. According to local residents, an unknown drone attacked the local police department.
According to The New York Times, drone attacks on Moscow and other regions in Russia have diminished the Kremlin's ability to wage war against Ukraine by creating divisions within the Russian military command.
Furthermore, on the night of August 3, unmanned aircraft targeted Russia's Kaluga region, prompting the Russian Ministry of Defense to claim that the attack had been "thwarted."