Drone attack triggers explosion in Bryansk region, Russia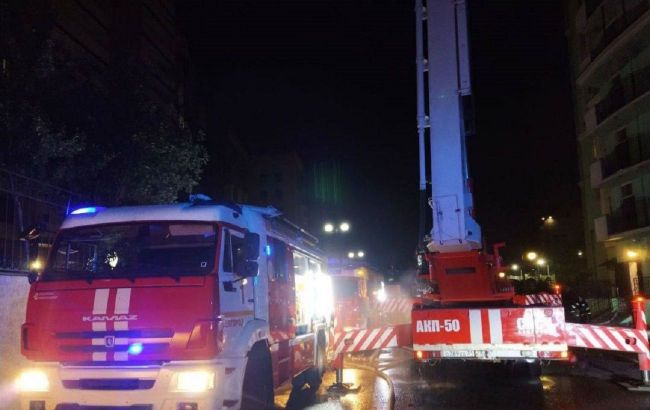 Explosion in Bryansk region, Russia (Photo: t.me/mchsmsk)
According to the local Russian Telegram channels, on Sunday evening, an explosion occurred in the town of Trubchevsk, Bryansk region (Russia), resulting in a power outage. According to local residents, an unidentified drone targeted a police department building.
The incident caused damage to the building's roof and shattered windows. Emergency services and law enforcement are currently at the site, and the road near the local police department has been closed.
Reports on social media suggest that the drone was responsible for the attack, which coincided with a power outage in the city.
Information regarding potential casualties is not available at this time.
Other drone attacks in Russia
Last night, unidentified drones targeted central Moscow, hitting the "Moscow-City" tower, which housed offices of Russian ministries.
On the evening of July 30, an unidentified drone crashed in the village of Daraganivka, located in the suburbs of Taganrog, Rostov region. The incident was followed by a fire. A few days earlier, on July 28, a series of explosions occurred in Rostov region - a missile struck the center of Taganrog, and subsequent explosions took place in the Azov district near Rostov.
Ukrainian President Volodymyr Zelenskyy stated that the war initiated by Russia is now spreading onto Russian territory. He described it as a natural and inevitable progression of events.