Oil depot damaged after Russian drone attack on Odesa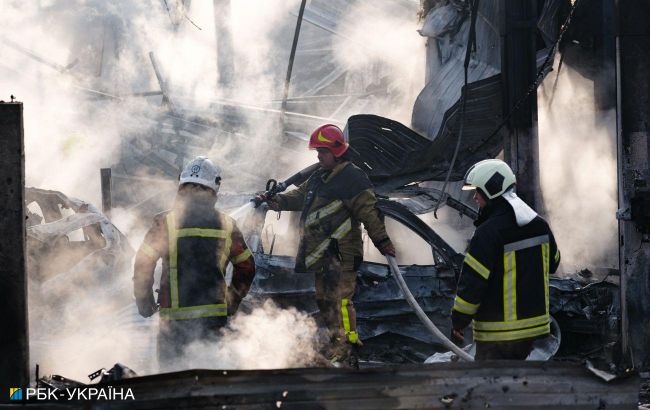 Photo: In the Odesa region, as a result of shelling, an oil depot was damaged (Vitalii Nosach, RBC-Ukraine)
Due to a Russian attack on November 18, a fuel depot was damaged in the Odesa region. Additionally, there is a power outage due to the shelling, reports the Ministry of Energy.
"At night, as a result of the enemy strike, an energy facility - an oil depot - was hit. The power grids were also damaged as a result of the strike," the report says.
According to the Ministry of Energy, due to the Russian strike, 1550 households in the Odesa region are left without electricity. Also, due to technological issues, over 1700 households are without electricity. Repair works are underway.
In the Zaporizhzhia region, an aerial power transmission line was disconnected due to a drone crash. There was no power outage.
In the Donetsk region, as a result of shelling, 12 settlements were left without electricity, and almost 21 thousand households are without power.
Night strike on Ukraine
On the night of November 18, air raid sirens sounded twice in Kyiv and some regions. The Air Force reported that the Russians launched 38 Shahed UAVs, and air defense forces shot down 29 enemy drones.
Today, an energy facility in the Odesa region was attacked, leading to a fire. An employee was injured. DTEK (the largest commercial energy operator in Ukraine) reported that 2 thousand households are without electricity in the Odesa region.
Ukrenergo (electricity transmission system operator in Ukraine) stated that the strike on the Odesa region did not affect the operation of the Ukrainian power system.
Everything known about the consequences of the night shelling in Ukraine is in the material by RBC-Ukraine.