Occupiers shelled the Dnipropetrovsk region - Child injured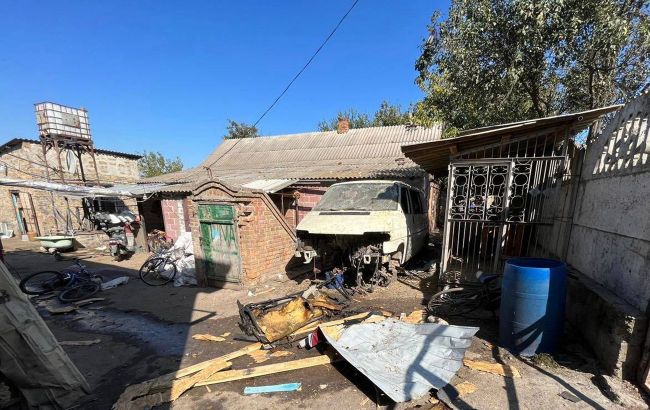 The shelling of Nikopol by occupiers on September 23 (photo: t.me/mykola_lukashuk)
Over the course of the day, the enemy attacked Nikopol and the surrounding area six times with artillery and drones. There are casualties, including a child.
"In the community of Pershotravneve, an enemy munition detonated, injuring a 12-year-old boy. He is in critical condition in the hospital. Doctors are doing everything they can," the head of the regional council reported.
The shelling in the community caused damage to a residential building and a car. Nikopol was also hit twice.
"They struck Nikopol twice as well. A 37-year-old man was injured. His condition is satisfactory," Lukashuk said.
Photo: The shelling of Nikopol by occupiers on September 23 (t.me/mykola_lukashuk)
The shelling of Dnipropetrovsk region
During the night, an air raid alert was declared in the Dnipropetrovsk region. The Air Force reported drone Kamikaze launches. Explosions in the Dnipropetrovsk region occurred at 5:00 AM. At least five explosions were recorded in Dnipro. Over the regional center, 12 Shahed drones were shot down, and debris damaged a critical infrastructure object.
Also, during the night, occupiers dropped munitions from a drone on Marhanets, and they shelled the Chervonohryhorivka community with heavy artillery. Ten buildings were damaged, and the roof of one caught fire. The fire was extinguished, and there were no casualties.