12 Shaheds downed over Dnipro, Ukraine: Debris damages critical infrastructure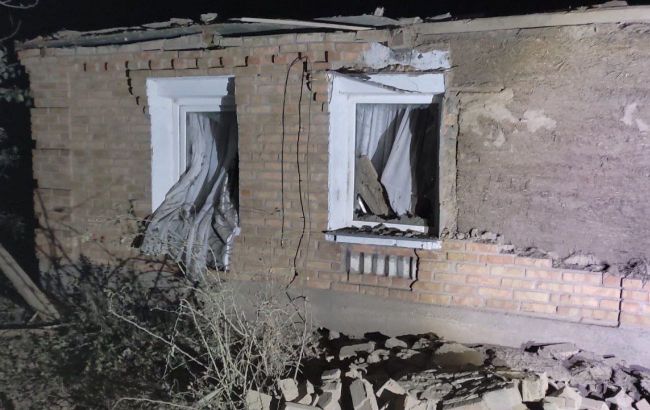 Russians shelled the Dnipropetrovsk region (t.me/dnipropetrovskaODA)
On the night of September 23, Russian forces launched an attack on the Dnipropetrovsk region, causing damage to a critical infrastructure facility in Dnipro according to the head of the Dnipropetrovsk Regional Military Administration, Serhii Lysak.
Night attack
During the night, the forces of the Special Operations Battalion "East" (PVK "Skhid") managed to down 12 enemy UAVs of the Shahed type over the region. However, the drone debris caused damage to a critical infrastructure facility in Dnipro. Additionally, in Novooleksandrivka, two gas stations and a traffic light were damaged.
"Dry grass caught fire. The flames were contained by firefighters. Other consequences of the attack are being clarified. Thankfully, there were no injuries to people reported," said Lysak.
Shelling in Nikopol district
Russians dropped a munition from a drone on Marhanets in Nikopol district. The Chervonohryhorivka community was hit by heavy artillery.
"Ten private houses were heavily damaged, with one of them having its roof set on fire. The fire was extinguished. There were also damages to five outbuildings and a gas pipeline. Fortunately, there were no casualties or injuries," reported the head of the Regional Military Administration.
Night attack on September 23
During the night of September 23, the Russians once again shelled Ukrainian territory. Air raid sirens were sounded in the South and East, with the Ukrainian Air Force warning of the enemy's use of missiles and Shahed drones.
Explosions were also heard during the air raid alarms in the Odesa region, and at least five explosions were reported in Dnipro. Later, it was revealed that the Russians had struck a recreational area in the Odesa region with two Onyx missiles.