Occupiers continue concealed mobilization in the occupied south of Ukraine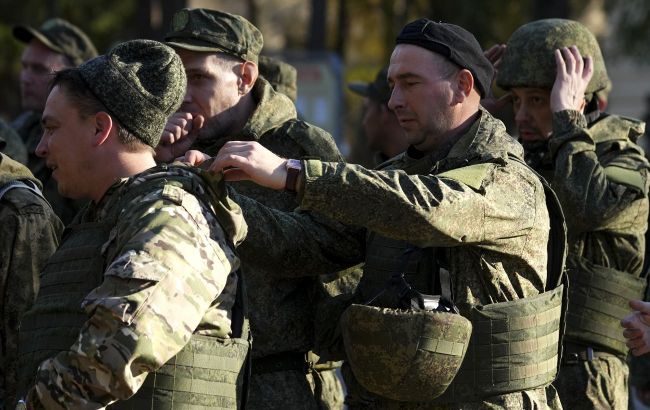 Illustrative photo (photo: GettyImages)
Initially, the occupiers compel citizens to obtain Russian passports. The system is designed in such a way that it becomes nearly impossible to function without this document, as it restricts access to services, assistance, or even employment. Simultaneously, holders of Ukrainian passports are subject to regular threats and scrutiny.
"For starters, the enemy establishes a system where life without obtaining a Russian passport is virtually unfeasible, as it disallows access to services, assistance, or even employment. Meanwhile, holders of Ukrainian passports face threats and are subjected to regular checks," stated the Center.
According to the National Resistance Center, men of conscription age are promptly issued a military draft notice after obtaining a Russian passport.
"At the so-called military enlistment office, they are immediately offered contracts with the Russian Armed Forces, and reservists are mobilized right away," added the Center.
The Center reports that currently, hidden mobilization is most prevalent in rural areas. However, they do not rule out the possibility of it appearing in cities on the occupied territories.
Life in occupation
Previously, we reported that occupiers force children to weave camouflage nets for the Russian army. Parents face the threat of having their rights revoked if their children skip these activities.
It has also been reported that residents of the occupied regions are denied access to medicines and are sent home to die. This applies to citizens who have obtained Russian passports.
People living in the occupation with Ukrainian passports are threatened with dismissal. In reality, these liberators are foreign laborers.