Occupiers attacked Dnipropetrovsk region with drones: hits reported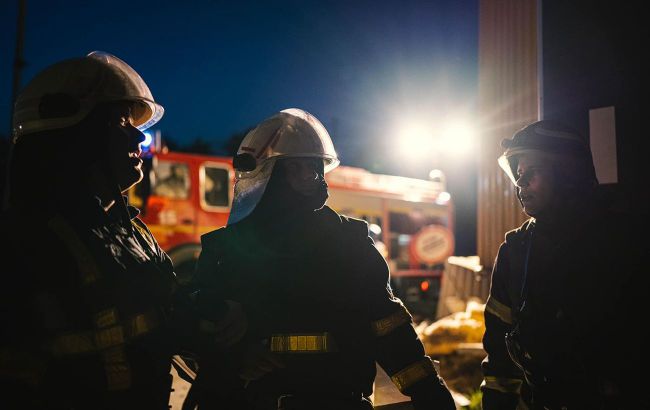 Photo: Occupiers attacked Dnipropetrovsk region with drones (facebook.com Serhiy Kruk)
Russian army attacked the Dnipropetrovsk region with kamikaze drones overnight on November 11. The hits were confirmed, according to the Head of the Dnipropetrovsk Regional Civil-Military Administration, Serhiy Lysak.
"At night, the enemy launched a massive attack on the region with drones. Our defenders shot down five of them in Pavlohrad, Kamianske, Dniprovskyi, and Kryvyi Rih districts," the statement reads.
Two Shahed drones hit a building. There is damage at the impact site. A fire broke out, which has already been extinguished by rescuers.
In addition, twice during the night, the occupiers targeted the Marhanets community in the Nikopol district. The Russians fired more than half a dozen shells from heavy artillery. Fortunately, there were no casualties.
The night attack
The Russians attacked Ukraine by launching 31 Shahed drones and three missiles: the aviation Kh-31, Onyx, and S-300.
Air defense forces shot down 19 enemy drones. The air defense system was active in the Odesa, Dnipropetrovsk, Kharkiv, Poltava, Sumy, Kirovohrad, and Kyiv regions.
As reported by the Odesa Regional State Administration, in the evening, the occupiers attacked the region with missiles and then launched drones. Air defense forces downed four Shahed drones, and there are no casualties reported from the hits on unused buildings.