Russians attacked with drones and missiles overnight: Air defense system shot down 19 Shaheeds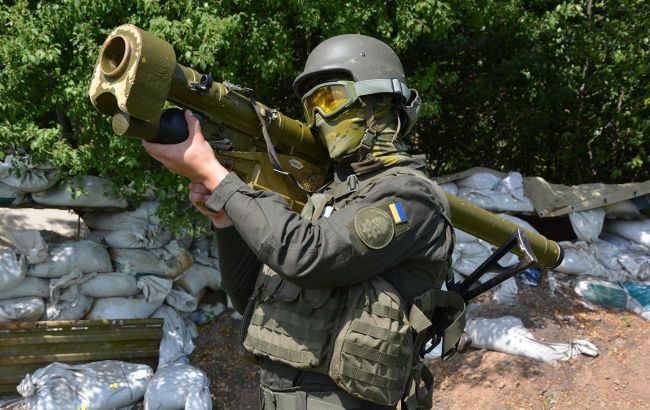 Air defense system shot down 19 Shaheeds used by Russia to attack Ukraine (photo: GettyImages)
On the night of November 11, Russians conducted a coordinated aerial attack on Ukrainian territory. Ukrainian air defense systems successfully intercepted and downed 19 Shahed drones, according to the Ukrainian Air Force.
The air raid alarm began around 19:00 on November 10 and lasted until 03:00 on November 11th. During this time, the adversary attacked Ukraine using strike UAVs and several missiles of various types. Specifically, during the strike, the following were used:
31 strike UAVs Shahed-136/131 from three directions - Primorsko-Akhtarsk, Kursk - Russia, and Cape Chauda - TOT Crimea;
1 guided aviation missile X-31 - from the Black Sea waters;
anti-ship missile P-800 Oniks - from the occupied Crimea;
guided anti-aircraft missile system S-300 - from the People's Republic of Belgorod.
As a result of the anti-aircraft engagement, 19 enemy strike UAVs Shahed-136/131 were destroyed.
The Ukrainian Air Defense Forces also reported that the majority of the strike UAVs were directed by Russian occupiers towards the frontline regions. The anti-aircraft defense was active in the Odesa, Dnipropetrovsk, Kharkiv, Poltava, Sumy, Kirovohrad, and Kyiv regions.
Russian attacks on Ukraine
Russian occupiers launched attack drones on Ukraine on the evening of November 10. The drones were observed in various regions, and in Kyiv, the air defense system was operational, successfully intercepting all Shahed drones.
Additionally, explosions were reported in the Odesa region. The head of the Odesa Regional State Administration, Oleh Kipar, reported two direct hits. Three casualties were reported, with a 96-year-old woman being rescued from the debris in a cottage cooperative and hospitalized. Her condition is stable, and medical assistance is being provided. Two elderly individuals (72 and 73 years old) sustained minor injuries and received on-site assistance.