Ukraine reduces number of pedestrian crossings at Polish border to one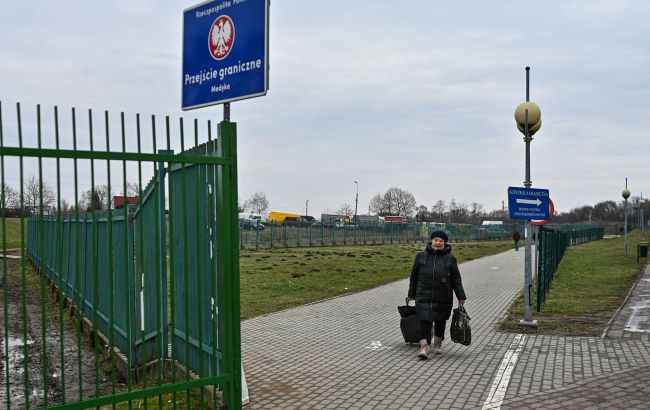 At Ukraine-Poland border number of pedestrian crossings has been reduced (Photo: GettyImagеs)
Ukraine has reduced the number of pedestrian crossings at the border with Poland from eight to one. The requirements for documents presented at the border have also been changed, states Igor Matviichuk, Head of the Border Control Organization Unit of the Western Regional Directorate.
"At the Polish border, we have a single pedestrian crossing, Shehyni-Medyka, which allows people to pass in both directions," says Matviichuk.
According to him, currently, a smaller number of people are using the pedestrian crossing than before the full-scale war.
"They are very rarely used. However, at any moment, we can open any border crossing point on the western border for pedestrian crossing if the need arises, God forbid," claimes the official.
The decision to close each pedestrian checkpoint was made individually, according to the situation. At the same time, each checkpoint was open until the last person left for evacuation. As soon as the flow of people stopped, this type of communication was closed.
The requirements for documents of people crossing the border have also changed. Now children can cross the border if adults have their birth certificates, but adults must have an original biometric passport. Foreign passports in the Diia app are not a ground for crossing the border, Matviichuk clarified.
Crossing points at Ukraine-Poland border
In August, Prime Minister Denis Shmyhal announced that Ukraine and Poland had initiated the implementation of a plan to launch joint border crossing points between the two countries.
"In other words, there will be a single checkpoint where representatives of both states will work. This achieves greater integration into the European space, accelerates logistics, and minimizes corruption. We are implementing the pilot project on the Poland-Ukraine border," he said.
He added that Ukraine wants to implement a similar initiative on the border with Romania.