Number of casualties in the attack on Kryvyi Rih exceeds 50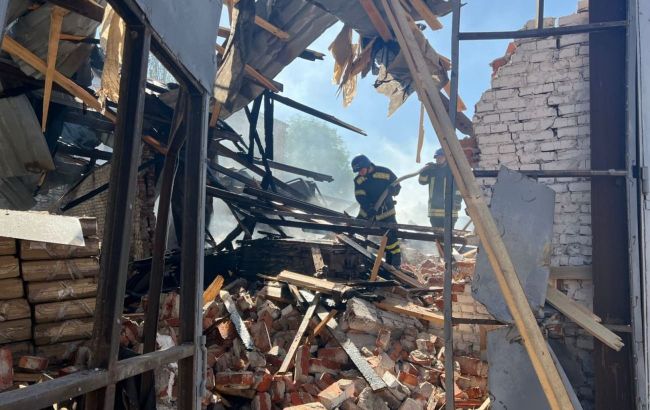 Photo: Number of casualties in the attack on Kryvyi Rih exceeds 50 t.me/dsns_telegram)
At least 52 people have been injured in a missile attack carried out by Russian occupiers in Kryvyi Rih, reports the Ministry of Internal Affairs.
"As of 12:30, one person has died, and 52 have been injured," the statement said.
However, emergency rescue operations are ongoing.
Missile attack on Kryvyi Rih
This morning, air raid sirens sounded in Ukraine due to missile launches by the Russian military. At that time, an explosion was heard in Kryvyi Rih.
Later, it became known that a Russian missile had hit the police department building. One law enforcement officer was killed, and nine others were injured as a result of the shelling.
For more details on the consequences of the missile attack on Kryvyi Rih, read the material by RBC-Ukraine.