Nine police officers injured in Russian shelling of Kryvyi Rih, Ukraine, on September 8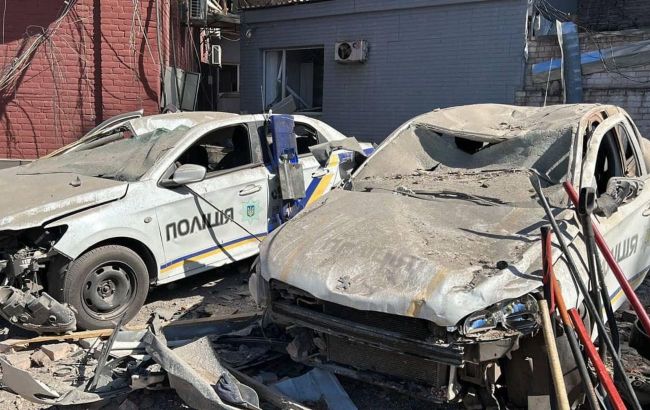 Nine police officers were injured in the Russian shelling of Kryvyi Rih (facebook.com/ivan.vyhivskyi.npu)
A police officer was killed, and nine other law enforcement personnel were injured in a missile attack on Kryvyi Rih, Ukraine, on September 8, according to the Ministry of Internal Affairs.
"Nine police officers sustained injuries, with three of them having been rescued from under the rubble. Medical assistance is being provided to all of them," the ministry reported.
The missile attack caused damage to the police administration building, official vehicles, and nearby residential buildings.
Photo: Consequences of the Kryvyi Rih shelling (t.me/mvs_ukraine)
Rescue teams and police officers continue to work at the scene, including investigative and operational groups, forensic laboratories, explosive experts, and K-9 units, as well as patrol officers.
A mobile citizen assistance center has also been set up for individuals to seek help and report property damage.
Kryvyi Rih shelling
Earlier today, an air raid alert was issued in Ukraine, warning of the threat of Russian missile launches. During the alert, an explosion was reported in Kryvyi Rih.
Subsequently, an enemy missile struck an administrative building which houses the police department among other offices. At least 44 people were affected by the shelling.
For more information on the aftermath of the Russian missile attack in Kryvyi Rih, please refer to our article here.