North Korea sends artillery shells to Russia: Ukraine's intelligence points out important detail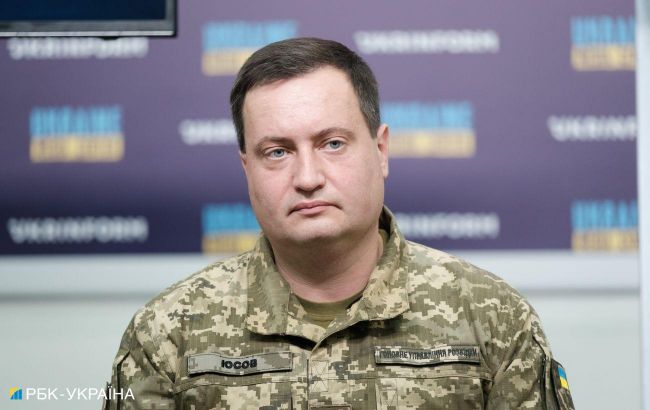 Photo: Ukraine's Intelligence representative Andrii Yusov (Vitalii Nosach, RBC-Ukraine)
Ukraine's intelligence assures that North Korea will not be able to constantly supply Russia in the war. The reason is not only that "North Korea's reserves are significant but not unlimited", according to a representative of the Main Intelligence Directorate of the Ministry of Defense of Ukraine, Andrii Yusov, during a national telethon.
"The reserves of North Korea are substantial, but they are not infinite. And North Korea alone cannot cover Russia's needs in the war and artillery ammunition. Even the figures mentioned, publicly disclosed, are about two months of war. And, of course, North Korea cannot supply the Russian Federation at such rates, thus weakening itself since they have their plans, political goals, and ambitions. Therefore, this is an important factor that affects, and one that should be taken into account," he noted.
Supply of artillery shells from North Korea to Russia
Furthermore, Ukrainian intelligence has not specified the exact quantity of artillery shells sent by North Korea to Russia, as the situation is constantly being updated.
"We confirm the fact of cooperation between North Korea and the aggressor state. However, regarding the exact quantity, the situation is continually being clarified. When it comes to the nomenclature, yes, it includes anti-aircraft artillery shells, artillery shells, missiles for MLRS, and more," stated Yusov.
Yesterday, Bloomberg published information that North Korea sent over 1 million artillery shells to Russia. According to the journalists, these deliveries began in August of this year. North Korea made around 10 shipments of weapons to Russia, which could last for approximately two months of shelling.