North Korea launched several cruise missiles toward the Yellow Sea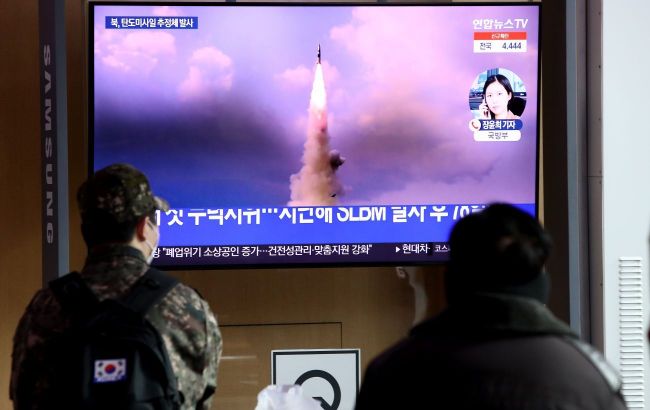 North Korea launched several cruise missiles towards the Yellow Sea (photo: Getty Images)
North Korea launched several cruise missiles toward the Yellow Sea on Saturday, September 2, according to Yonhap maps.
The Joint Chiefs of Staff of South Korea announced that the launch of the missiles by North Korea occurred around 4 a.m.
"While strengthening our monitoring and vigilance, our military is maintaining a full readiness posture in close cooperation with the United States," the statement from the Joint Chiefs of Staff read.
Following the 11-day joint military exercises between South Korea and the U.S. called "Ulchi Freedom Guardian," which concluded on August 30, North Korea began military command-post training, including scenarios for the occupation of South Korean territory. Earlier this week, North Korea fired two short-range ballistic missiles toward waters off its eastern coast, stating that the missile launch was part of an exercise simulating tactical nuclear strikes on large command posts and airfields in South Korea.
North Korea fires missiles
On August 30, it became known that North Korea had launched a ballistic missile towards the Sea of Japan. Prior to that, a North Korean missile launched on August 23 had passed through Japanese airspace and continued its trajectory toward the Pacific Ocean.
North Korea regularly asserts its "undisputed status as a nuclear state" and conducts regular ballistic missile launches into the East and Yellow Seas. Recently, North Korean leader Kim Jong Un ordered an increase in arms production to "enhance combat readiness."
Meanwhile, North Korea has attempted twice to put the "spy military satellite" Malligyong-1 into orbit. This occurred on May 31 and August 23, both times unsuccessfully. Currently, South Korea and the United States are searching for missile debris on the seabed.