North Korean satellite launch fails - South Korea, USA searching rocket parts at sea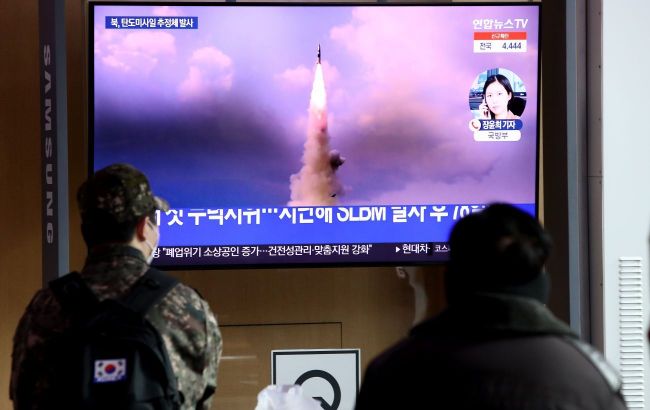 South Korea and the USA are jointly searching for sunken parts of the North Korean rocket (photo: Getty Images)
South Korea and the USA are coordinating efforts to search for and rescue sunken parts of the North Korean rocket, which was intended to launch a North Korean satellite into orbit, says South Korean Defense Minister Lee Jong-Sup to Yonhap.
Lee informed lawmakers that allies are sharing information and coordinating efforts in the search following the rocket launch, which ended in disaster, carrying a spy satellite. The first stage of the rocket fell into the waters west of the Korean Peninsula, while the second stage crashed northeast of the Philippines.
"It will likely take some time to make a final determination," Lee said, noting that the Agency for Defense Development and US experts are conducting a detailed analysis of the debris site.
Lee condemned the satellite-carrying rocket launch as a "clear provocation," stating that it violates a United Nations Security Council resolution that prohibits North Korea from using ballistic missiles.
North Korea's failed attempts to place a spy satellite into orbit
North Korea made a second attempt to launch a rocket on August 23. Tokyo claimed that Pyongyang used banned ballistic missile technology and that the projectile passed through the country's airspace near Okinawa.
Prior to this, at the end of May, North Korea also tried to orbit the "spy satellite" Malligyong-1, but the rocket carrying it lost thrust and fell into the Yellow Sea.
Later, on June 16, South Korea raised several parts of the rocket and satellite from the seabed. After analyzing the recovered details, experts stated that the "satellite" had no real reconnaissance value.