Night shelling of Sumy: Two people were injured, video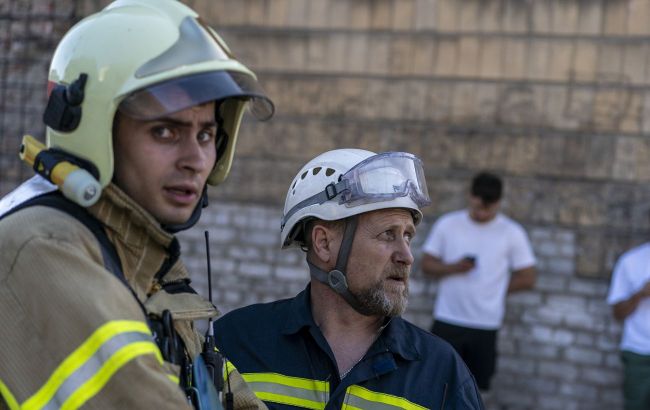 Two people were injured in the shelling of Sumy on September 8 Photo: Getty Images)
Due to the shelling of Sumy on the night of Friday, September 8, two people were wounded. They were rescued from under the rubble of a destroyed two-story building, according to the State Emergency Service of Ukraine.
"Sumy: Two people injured in an enemy attack," the statement said.
According to rescuers, the residential sector suffered significant damage due to the attack on Sumy.
"A two-story residential building was destroyed, more than 20 houses and eight vehicles were damaged, and a fire broke out over a significant area. Two people were found under the rubble," the State Emergency Service reported.
Rescuers managed to save a 70-year-old man and a 65-year-old woman from under the debris.
Sumy shelling
An explosion was reported in Sumy early morning on Friday, September 8. It was later revealed that Russian forces had launched a missile strike on Sumy. The blow was recorded in a private sector area near Kozatskyi Avenue, and one of the buildings was destroyed.
Furthermore, on the night of September 8, occupiers launched missile strikes on Zaporizhzhia. This is the third shelling of the city in the last three days, and one person was wounded.
Additionally, the Odesa region came under drone attacks during the night. Air defense forces managed to shoot down 16 out of 20 enemy drones.