Russians hit Zaporizhzhia with missiles, September 8: Injuries and destruction reported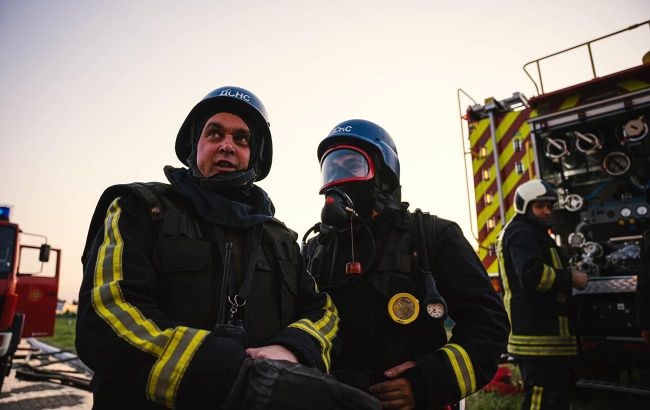 Russian missile strike on Zaporizhzhia caused destruction and injuries (facebook.com / Serhiy Kruk)
Russian occupiers launched a missile attack on Zaporizhzhia on the morning of September 8, targeting civilian infrastructure. At least one person has been reported injured in the attack, according to the head of the Zaporizhzhia Regional Military Administration (RMA) and Anatolii Kurtyev, the secretary of the regional council.
"All relevant services are currently working at the scene. There is information about at least one injured person," the RMA reported.
According to officials, the enemy likely used ballistic missiles to attack the city.
As specified by the regional council, it has been confirmed that the explosive wave caused damage to windows in multi-story buildings and educational institutions.
"The assessment of the damages is ongoing... Municipal services have already been dispatched to the scene," Kurtyev said.
Russian attack on September 8
Last night, Russian occupiers once again attacked Ukrainian territory with Shahed combat drones. The enemy launched them in groups, resulting in air alarms being declared in several regions of Ukraine.
Reports on the performance of air defense systems against the enemy's targets were provided, notably in Odesa.
At around 5:30 in the morning, an explosion was heard in Sumy, followed by an air raid alarm declared in the region. The Air Force command announced a missile threat to the region, while the Sumy Regional Military Administration reported the activation of air defense.
According to the Air Force, 20 Shahed drones were launched in the direction of Odesa last night. As a result of combat operations, 16 Russian targets were destroyed within the Odesa and Mykolaiv regions.