NATO Secretary-General arrives in Kyiv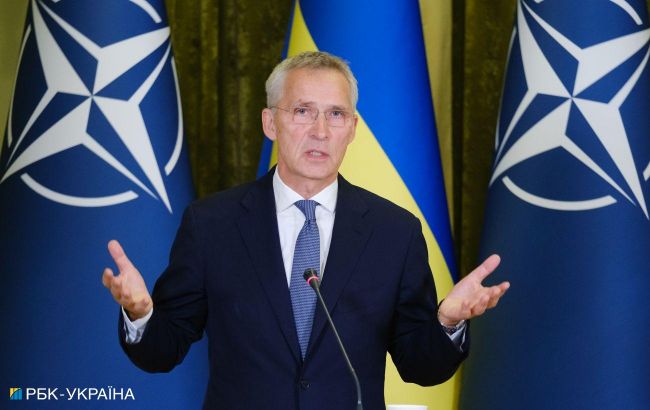 Photo: Jens Stoltenberg, NATO Secretary-General (Vitalii Nosach/RBC-Ukraine)
Today, September 28, NATO Secretary-General Jens Stoltenberg arrived in Kyiv on an unannounced visit, reports the correspondent of RBC-Ukraine.
During his visit to Ukraine, the NATO Secretary-General has already met with President Volodymyr Zelenskyy.
During the briefing, Volodymyr Zelenskyy thanked Jens Stoltenberg for a substantive conversation. He noted that Ukraine and NATO are doing everything possible for our country to become a member of the North Atlantic Alliance as soon as possible.
"Ukraine is already defending the common space of freedom that unites all NATO members, and Ukraine's victory in this unprovoked and criminal war unleashed by Russia will guarantee long-term security and peace, not only for our state but for the entire continent," said Volodymyr Zelenskyy.
The President specifically thanked international partners for their assistance and highlighted the results of Ukraine's cooperation with NATO, mentioning the tank, aviation, and other coalitions.
Volodymyr Zelenskyy also noted that he discussed all key defense issues requiring attention with Jens Stoltenberg, the situation on the battlefield, and the needs of Ukrainian troops.
Not only Stoltenberg
Today, the French Minister of Defense, Sébastien Lecornu, also arrived in Kyiv. He will have a meeting with his Ukrainian counterpart, Rustem Umerov, and the Minister for Strategic Industries, Oleksandr Kamyshin. The parties will discuss military assistance to Ukraine.
Today, there was also a meeting between President Volodymyr Zelenskyy and the UK Secretary of State for Defense, Grant Shapps. The country's leader thanked him for the significant financial, defense, and humanitarian support to our country.