NATO's Stoltenberg confident Ukraine-Poland dispute won't affect military aid to Kyiv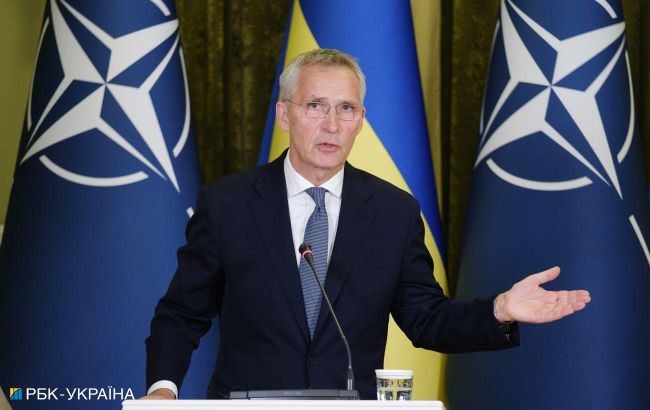 NATO Secretary-General Jens Stoltenberg (Vitalii Nosach, RBC-Ukraine)
Ukraine and Poland will find a solution to the grain exports conflict without impacting negatively military aid to Ukrainian soldiers, as NATO Secretary-General Jens Stoltenberg says in an interview with Reuters.
Stoltenberg was asked to comment on the Ukraine-Poland dispute, which arose after Warsaw unilaterally decided to extend the ban on importing Ukrainian grain.
"I'm expecting and I'm confident that Ukraine and Poland will find a way to address those issues without that impacting in a negative way the military support to Ukraine," Stoltenberg said.
Grain dispute
On September 15, the European Commission decided to lift the ban on importing Ukrainian grain imposed by Hungary, Poland, Slovakia, Bulgaria, and Romania.
Following this decision, Hungary, Slovakia, and Poland unilaterally extended their restrictions.
In response, Ukraine filed lawsuits with the World Trade Organization, considering such actions politically motivated.
In the midst of the conflict, Polish Prime Minister Mateusz Morawiecki stated that his country was stopping the weapons supply to Ukraine.
Later, President Andrzej Duda clarified that Morawiecki meant the modern weaponry the country had recently ordered from the United States and South Korea.