NATO held secret meeting with Zaluzhnyi on Polish border - The Guardian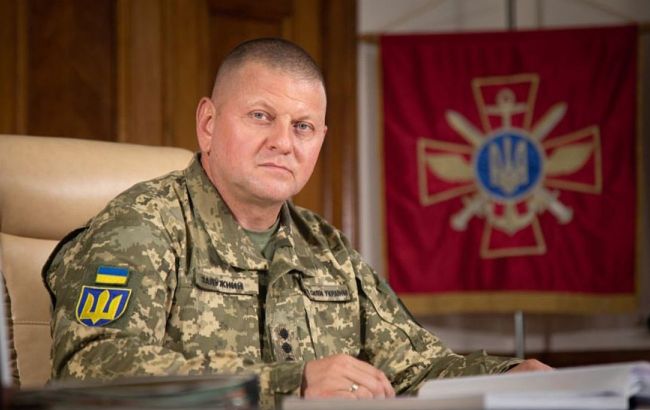 Commander-in-Chief of the Armed Forces of Ukraine, General Valerii Zaluzhnyi (photo: golos.com.ua)
The North Atlantic Alliance's leadership held a secret meeting with the Commander-in-Chief of the Armed Forces of Ukraine, General, Valerii Zaluzhnyi on the Polish border, according to The Guardian.
According to the article, the meeting took place 11 days ago. In addition to General Zaluzhnyi, the entire leadership of the Armed Forces of Ukraine, NATO's Supreme Allied Commander Europe General Cavoli, and the Chief of the Defence Staff of the United Kingdom, Tony Radakin, participated in it.
"Top of the agenda was what to do about the halting progress of Ukraine's counteroffensive, along with battle plans for the grueling winter ahead plus longer-term strategy as the war inevitably grinds into 2024," the article states.
The article notes that after this meeting, the strategy of the Armed Forces of Ukraine has changed. Currently, Ukrainian military forces are concentrating their efforts in the Zaporizhzhia direction and gaining access to the Azov Sea.
The situation in the Zaporizhzhia region
The occupiers continuously shell the settlements in the Zaporizhzhia region. The enemy's attacks target not only frontline cities and villages but also Zaporizhzhia itself.
In the meantime, Ukrainian Forces have intensified their offensive actions in the Zaporizhzhia region this summer. Battles are taking place on two fronts - Melitopol and Berdyansk. Recently, our defenders entered the settlement of Robotyne and raised the Ukrainian flag there.