Ukrainian Armed Forces raise flag over village of Robotyne, Zaporizhzhia region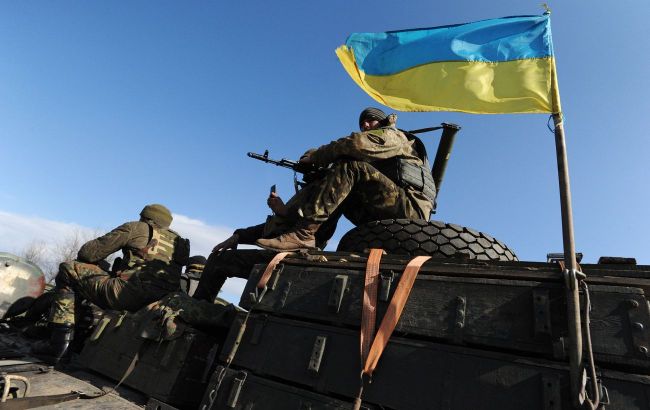 Illustrative photo (Photo: Getty Images)
"Historic day! Warriors of the 47th Separate Mechanized Brigade have raised the flag of Ukraine in the village of Robotyne, situated in one of the hottest directions - the Melitopol direction," the message states.
Photo: Flag (t.me/brygada47)
It is noted that the blue and yellow flag with the signature of the Commander-in-Chief of the Armed Forces of Ukraine, Valerii Zaluzhnyi, was raised on the ruins of a school destroyed by Russian occupiers on the Day of the State Flag!
"And so it will be everywhere! We will drive the aggressors from our land, rebuild under peaceful skies, and forever engrave the heroism of our servicemen," the military added.
Commander of the Operational-Strategic Group Tavriya of the Armed Forces, Oleksandr Tarnavskyi, has posted a video from the village of Robotyne, where the flag can be seen.
Valerii Zaluzhnyi has also shared a video of the flag above Robotyne.
Significance of Robotyne
It should be noted that just yesterday, the Ministry of Defense reported that Ukrainian defenders had success in the direction southeast of Robotyne. It was mentioned that planned combat operations were ongoing there.
Yesterday, it was reported that Ukrainian defenders entered the village of Robotyne in the Zaporizhzhia region and organized the evacuation of peaceful residents.
For more on the tactical significance of Robotyne and how the counteroffensive could develop after its liberation, read in RBC-Ukraine article.