Musk gave new reason for Starlink shutdown in Crimea: sanctions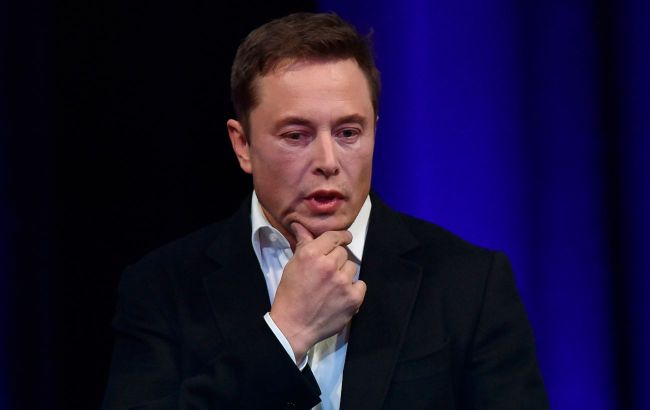 Elon Musk (Getty Images)
American billionaire Elon Musk has named a new reason for shutting down the Starlink satellite internet near Russian-occupied Crimea. His decision was driven by U.S. sanctions against Russia, according to his statement at the All-In Summit technology conference.
Musk said that the U.S. sanctions against Russia prevented him from providing internet access in Crimea. He said, "The reason why it (Starlink) was shut down is actually interesting because the U.S. has imposed sanctions on Russia, and it essentially prohibited us... this includes Crimea under sanctions, and we are effectively prohibited from enabling connections to the country without approval from the U.S. government," said the founder of SpaceX.
According to him, Ukraine did not inform them of the need for communication in the Crimea region. He claimed that the request from Kyiv supposedly came practically "in the middle of the night."
Musk added that SpaceX declined the request after understanding Ukraine's plans. The billionaire analogized the request to an attack similar to Pearl Harbor (the Japanese attack on American forces at the Pearl Harbor naval base in 1941).
However, Musk emphasized that he would connect Starlink if instructed by the White House.
What happened earlier
On September 7, CNN posted an excerpt from a book about Elon Musk, which mentioned that he secretly ordered the shutdown of Starlink over Crimea to prevent an attack on Russian ships that Ukraine was allegedly attempting with drones.
As clarified in the book, he feared that such actions would lead to the use of nuclear weapons. Musk later justified his actions.
The head of the Defense Intelligence of Ukraine, Kyrylo Budanov, confirmed that Starlink was not working near Crimea for some time. However, he doubts that Elon Musk was directly involved in this matter.
Today there was a malfunction in the operation of Starlink, which coincided with the moment of a strike by the Ukrainian Armed Forces on the occupied city of Sevastopol.