More than 100 thousand Russians and thousand tanks - Armed Forces on most difficult front area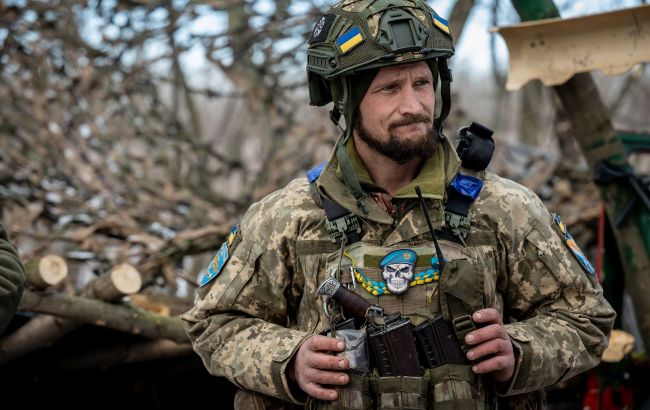 Ukrainian Armed Forces spoke about the most difficult area of the front (Photo: Getty Images)
Currently, the most challenging front is the Lyman-Kupiansk sector. The situation there is more complex and dynamic than in the Bakhmut direction, according to the Military Group East of the Armed Forces of Ukraine, Illya Yevlash.
He stated that heavy fighting is ongoing in the railway area in the Bakhmut direction. Ukrainian forces are attempting to repel the Russians and consolidate their positions.
However, he pointed out that the situation is more difficult in the Lyman-Kupiansk direction. This sector is more dynamic.
"The enemy very intensively uses its new Su-35 assault aircraft, which can fire at both air and ground targets. Mostly, they come in pairs. The enemy also uses Ka-52 helicopters, Su-25, and sometimes Mi-8 helicopters fly in pairs, but the intensity of assault operations has increased," said the spokesperson.
On this front, eight recorded combat clashes occurred in the past day. Moreover, the Russians chose a new settlement for the attack - Makiivka.
In turn, Ukrainian defenders repel enemy attacks, inflicting fire on enemy equipment, including tanks.
Only on the last day did the Defense Forces destroy 13 enemy weapons and military equipment units and eliminate or injure 122 invaders. They also managed to kill two T-72 tanks, five combat armored vehicles - MT-LBs, armored personnel carriers, BMDs, two Ural cars, and a UAZ.
The Ukrainian Armed Forces also targeted the Russian radio-electronic warfare station Borysoglebsk, damaging the multipurpose radar station Zoopark (Zoo).
According to Yevlash, in the Lyman-Kupiansk direction, more than 110,000 personnel of the Russian army are concentrated, along with 1085 tanks, almost 2,000 combat armored vehicles, over 700 artillery systems, and nearly half a thousand MLRS.
At the same time, in the Bakhmut direction, the invaders had 51,000 personnel, 211 tanks, a thousand armored combat vehicles, 110 artillery systems, and another 100 MLRS.
The situation in the Lyman-Kupiansk direction
The Ukrainian Armed Forces recently reported that the Russians resumed assaults on the Lyman-Kupiansk lines. They began to use aviation more actively.
Military experts believe the invaders may prepare for a new offensive in the Lyman-Kupiansk direction, possibly later in the fall or winter.