Russia is preparing new offensive in Lyman-Kupiansk direction: Experts name deadlines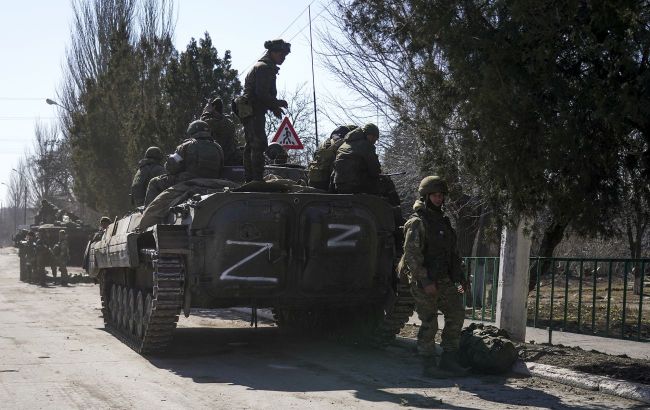 Russia may be preparing new offensive on Lyman-Kupiansk (Photo: Getty Images)
There is no quiet area along the entire Lyman-Kupiansk axis. The 25th Russian Army has recently been moved to the east, and its personnel is about 80% complete, with equipment and weaponry at half strength, the military expert Vladyslav Seleznov noted.
"On the other hand, the 25th Army will be advancing. Ukrainian intelligence reports that the enemy is creating passages in their minefields and bringing armored vehicles to the front line. Such actions are typically taken before offensives or counterattacks, so the enemy is prepared," he said.
According to Seleznov, the occupiers will likely try to reach the Oskil River and regain control of the eastern part of Kupiansk. He emphasized that the practical defense of Ukrainian forces depends on resources.
At the same time, Oleksandr Musiienko, the Head of the Center of Military Law Researches, points out that the occupiers are targeting bridges and transportation infrastructure. He also believes that invaders might soon go on the offensive.
"The enemy is showing intentions to proceed to offensive actions in the east. The calculation is for the end of fall, the beginning of winter, or possibly earlier. So, we will also have to decide on transitioning to active defense. If we talk about a war of attrition, exhausting and destroying the enemy in large numbers is most effective in active defense," emphasized Musiienko.
Background
The situation in the Lyman-Kupiansk direction escalated during the summer. Russians intensified their attacks, attempting to break through to the Oskil River. However, analysts from the Institute for the Study of War reported a slowdown in the occupiers' advance along the Kupiansk-Kreminna lines last week.
According to the spokesperson for the Military Group East of the Armed Forces of Ukraine, Illya Yevlash, the occupiers are deploying the 25th Russian Army on that front. He also reported that they resumed storming along the Lyman-Kupiansk lines and started using aviation more actively.