Month and half for Ukrainian counteroffensive: Expert analyzes Gen Milley's statement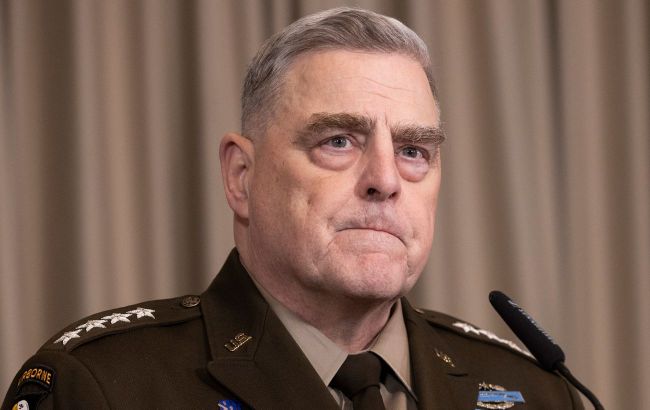 Mark Milley, Chairman of the Joint Chiefs of Staff of the United States (Photo: Getty Images)
Pessimistic statements by the Chairman of the Joint Chiefs of Staff of the United States, Mark Milley, regarding the Ukrainian counteroffensive may likely have a political undertone, according to a comment of the military expert Oleksii Hetman to RBC-Ukraine.
According to him, General Milley's prediction that the Ukrainian counteroffensive may be halted within 30-45 days due to weather is considered a rather bold assumption.
"As the highest-ranking officer in the U.S. military, Milley, unfortunately, is not the first to express pessimism about our Armed Forces and our advance. What could be the reason for this? I believe this is a one-time position, his tenure as an American general is ending, and it is not excluded that his words may have more of a political undertone than a military one," he noted in a comment to RBC-Ukraine.
The expert believes that Milley is currently contemplating what to do after stepping down from the position of Chairman of the Joint Chiefs of Staff of the United States. His stance doesn't go against the statements of American officials, but it appears more pessimistic.
"It seems to me that Milley is making certain political moves. His words should certainly be taken into account, of course, but in the context of his impending retirement, it can be assumed that this is more related to political plans for the future," added the expert.
What Milley said
Earlier, the American general stated that the active phase of the Ukrainian counteroffensive could allegedly last another 30-45 days.
After that, according to Milley, Ukrainian defenders will find it more challenging to maneuver due to weather conditions.