There's still about 30 to 45 days' worth of fighting weather left - Gen Milley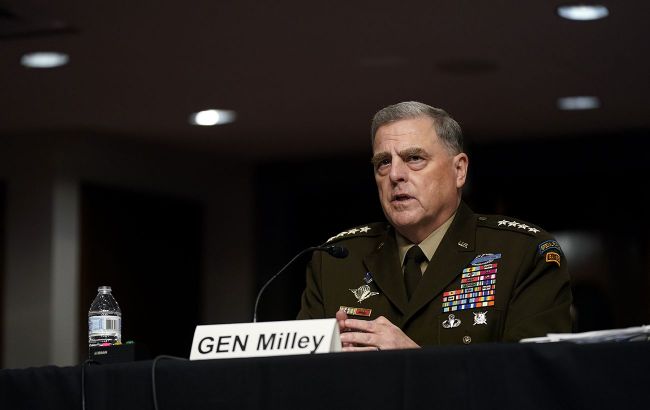 Photo: U.S. General Mark Milley (Getty Images)
The active phase of the Ukrainian military counteroffensive may last for another 30-45 days. After that, the advance may be complicated by the bad weather, said General Mark Milley, the Chairman of the Joint Chiefs of Staff of the United States, in an interview with BBC.
According to Milley, it will become more challenging for Ukrainian forces to maneuver during the autumn, potentially slowing down their offensive actions.
"There's still heavy fighting going on. The Ukrainians are still plugging away with steady progress. There's still a reasonable amount of time, probably about 30 to 45 days' worth of fighting weather left, so the Ukrainians aren't done. There's battles not done... they (Ukrainian Armed Forces - Ed.) haven't finished the fighting part of what they're trying to accomplish," said General Milley.
Milley emphasized that he had previously spoken about the duration and complexity of the war.
"I said at the very beginning of this [war] that this was going to be long, slow, hard, and high-casualty-producing, and that's exactly what it is," concluded the American general.
Ukraine's counteroffensive
According to the latest reports from the General Staff of the Armed Forces of Ukraine, Ukrainian defenders continue offensive operations in the Bakhmut and Melitopol directions.
The Ukrainian forces have reported advancing another 1.5 km in the area of Robotyne in the Zaporizhzhia region. Active fighting also continues south of Bakhmut, which is still controlled by occupiers.
Despite Milley's statements, Kyrylo Budanov, the intelligence chief, believes that the Ukrainian counteroffensive will continue even during the cold period.