Missile attack on Chernihiv on August 19: Number of casualties rises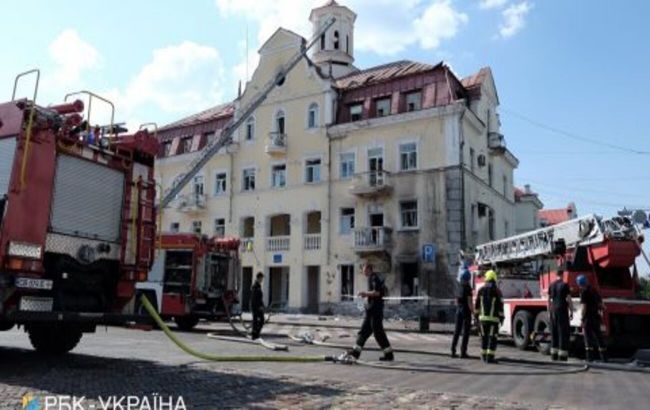 Photo: aftermath of the Russian missile strike on Chernihiv (Vitalii Nosach, RBC-Ukraine)
According to the statement of Vyacheslav Chaus, the head of the Chernihiv Regional Military Administration, made during a TV interview, the number of injured citizens in the Chernihiv region has increased due to yesterday's Russian missile strike to 148 people. 41 patients remain in the hospital.
"Yesterday, the enemy claimed the lives of seven people. Another 148 people sought medical assistance or were taken to hospitals with injuries," the official reported.
The head of the Administration also noted that as of this morning, 41 individuals remain in the hospital. Medical facilities in the city have operated on 15 citizens.
Currently, efforts are actively underway to clear the city center after the missile attack, with municipal equipment in operation.
In addition, inspections of buildings and establishments are ongoing, documenting the aftermath of the Russian terrorist strike on the peaceful city.
Chaus also reported that over 500 residences were damaged - more than 60 buildings located near the site targeted by the enemy missile.
Missile strike on Chernihiv
In Chernihiv on Saturday, August 19, at around 11:30 during an air raid alert, powerful explosions rocked the city center. As stated by local authorities, Russian occupying forces most likely used ballistic weaponry for the strike.
As a result of the attack, the drama theatre, square, courthouse, Chernihiv Administration building, shops, and other public establishments were damaged.
The head of the Ukrainian Ministry of Internal Affairs, who arrived at the scene, reported that law enforcement had cordoned off the courtyard in central Chernihiv where the Russian missile "landed."
Read more details about the horrific Russian attack here.